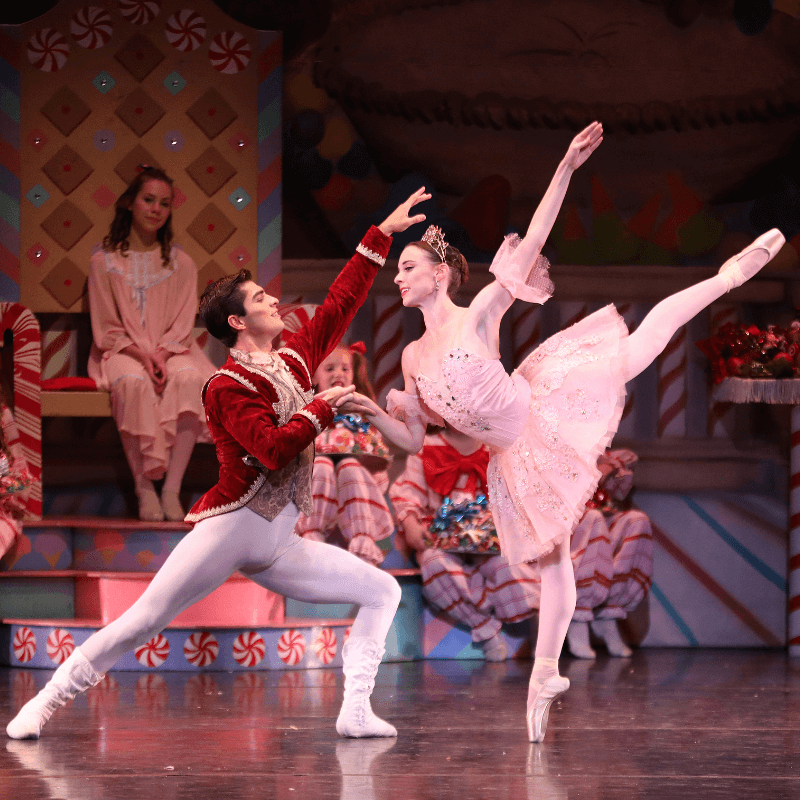 BILLINGS, MT, November 13, 2023— The Nutcracker Ballet, the time-honored classic that has delighted audiences for generations, returns to Billings for its most highly anticipated performances yet. Featuring the exceptional talents of the San Diego Ballet, the School of Classical Ballet Billings, and the renowned Billings Symphony Orchestra, this enchanting ballet will enthrall attendees on November 25th and 26th with three outstanding performances. Patrons are strongly encouraged to secure their tickets promptly as this cherished family holiday tradition leaves audiences spellbound year after year.
Celebrating the spirit of the season, spectators will be transported into a wondrous world of magic, beauty, and awe-inspiring wonders. By weaving together vibrant storytelling, masterful choreography, and celestial scores from Pyotr Ilyich Tchaikovsky, The Nutcracker Ballet casts a spell of joy and festivity that captivates audiences of all ages.
The performance, a true marriage of talent and excellence, is brought to life by the combined efforts and expertise of multiple esteemed institutions. The exceptional dancers from San Diego Ballet, renowned for their artistry and agility, will join forces with the School of Classical Ballet Billings, bringing together a remarkable ensemble of local and international talent. Accompanying them will be the meticulous sounds of the Billings Symphony Orchestra, enriching the experience by evoking pure emotion and stirring the imaginations of all in attendance.
Tickets can be purchased through www.billingssymphony.org or by calling the Alberta Bair Theater Box Office at 406-256-6052.
BILLINGS, MT, November 13, 2023— The Nutcracker Ballet, the time-honored classic that has delighted audiences for generations, returns to Billings for its most highly anticipated performances yet. Featuring the exceptional…
Read More