Anne Harrigan, Music Director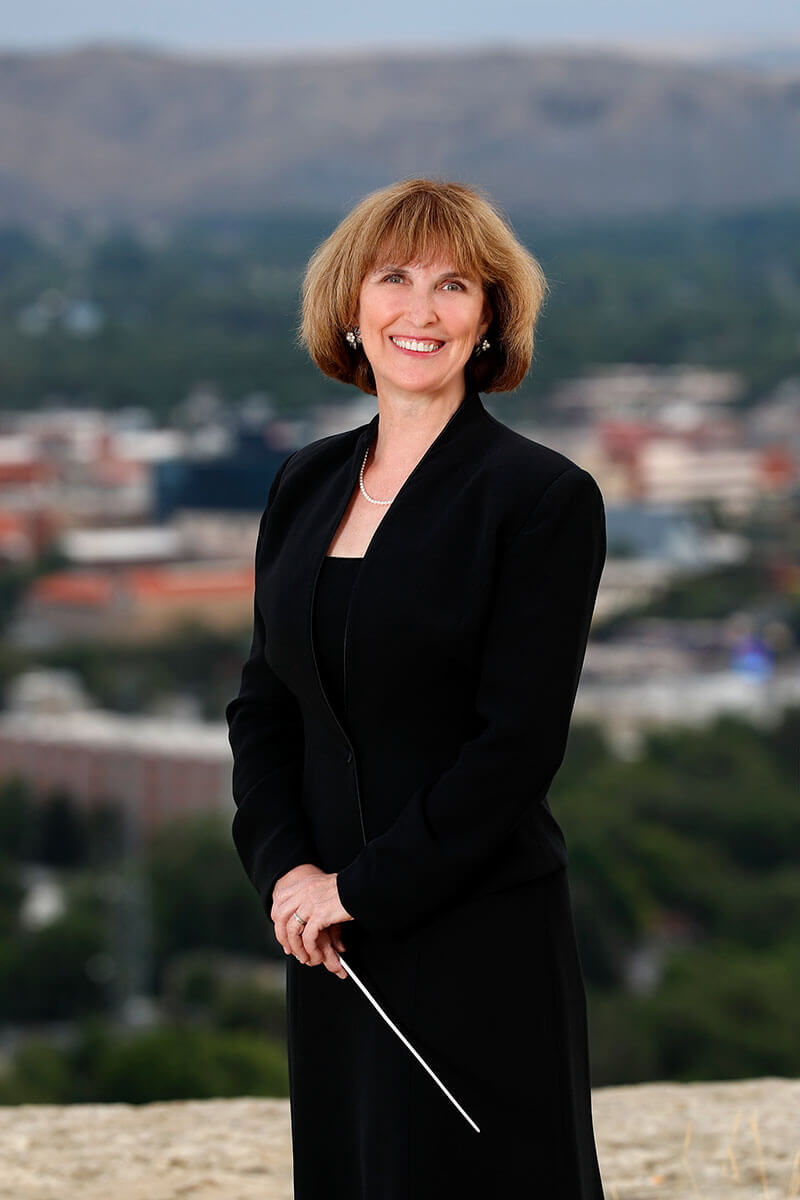 Music Director of the Billings Symphony Orchestra & Chorale and the Battle Creek Symphony Orchestra, and Artistic Director of the Music Center of South Central Michigan, Anne Harrigan has earned a reputation throughout the country for her innovative programming, commitment to artistic excellence, and community engagement.
Her commitment to innovation in programming has resulted in groundbreaking multi-disciplinary programs that have attracted national attention. These include the US premiere of Shaun Davey's A Brendan Voyage, a concerto for uilleann pipes and orchestra with the renowned piper Christopher Layer; collaborations with aerialist Alexander Streltsov; silent movies with live orchestra; live video projections of performances; Peter Boyer's Ellis Island: Dream of America, a chronicle of the journey of seven immigrants through Ellis Island; and collaborations with late Montana photographer, Michael Sample.
Ms. Harrigan began her career at the age of 19 when she founded the Johns Hopkins University Chamber Orchestra while still a violin student at the Peabody Institute of Music. She received her master's in conducting at Yale University under the tutelage of Otto Werner Mueller. In 1983, Ms. Harrigan formed the Baltimore Chamber Orchestra and developed it from a fledgling organization to one of the finest chamber orchestras in the country.
Her interactive, multi-disciplinary family concert, Colors of the World, produced for television by Maryland Public Television, was recognized with an Emmy award in 1998. In addition, the BCO's first compact disc recording, Baltimore Chamber Orchestra Live, received rave reviews.
Ms. Harrigan resides in Rockford, Michigan with her husband, Eric Hudson, and daughter, Erin. When not conducting, she enjoys bicycling and cross-country skiing.