Keeping Our Audience Safe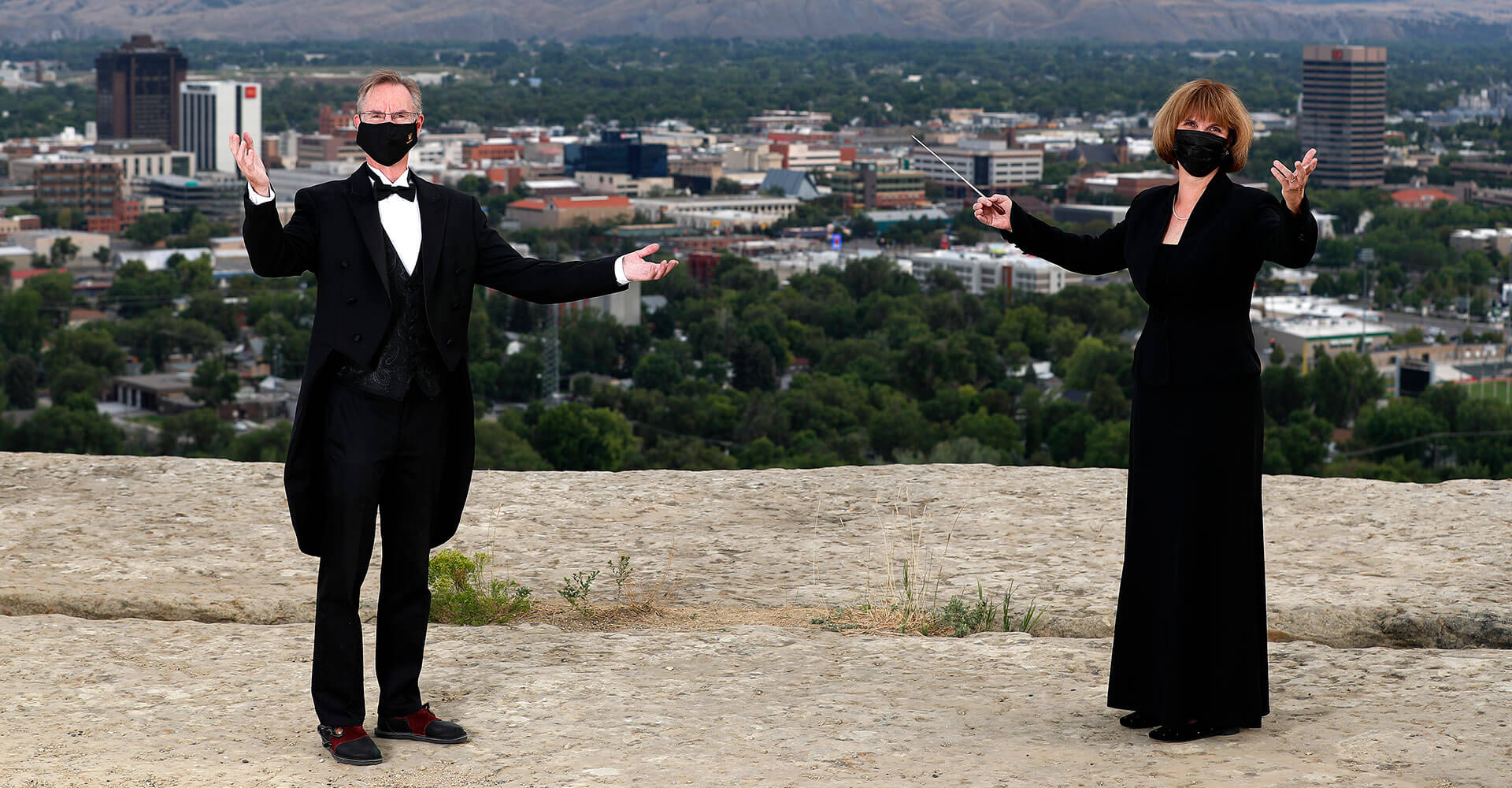 Classic Series Changes
*UPDATE* For the rest of the symphony season, masks are required for those who are not fully vaccinated.
Below are the changes you will see for the Classic Series season. Please review carefully, as your participation is needed to help us make this the best season possible.
Digital Playbill

The BSOC will not be printing playbills this season. Digital Playbills for both the Classic Series and Sukin Series will be available on our website. The BSOC staff will be sending emails before each concert.

Concert venue

All Classic Series concerts will be performed in the new Lockwood High School Performing Arts Center, a state-of-the-art sound and lighting auditorium, cushioned stadium-style seating, and a top-of-the-line sound shell. The rescheduled West Side Story: Symphony Concert Version will be performed at Faith Chapel.
Lockwood Performing Arts Center seats approximately 700. This capacity will allow social distance seating for approximately 200 patrons at each concert. Seating will be assigned based on the pricing tier you purchased.
Sanitation of facility

All spaces used by BSOC personnel and patrons will be cleaned and disinfected before and after every use, especially frequently touched surfaces like door handles, chairs, tables, armrests, and seatbacks, in accordance with CDC guidelines.
Social Distancing

All audience members will be socially distanced in family groups at a minimum of 6 feet.
BSOC will develop an entrance and exit strategy for patrons to promote social distancing of 6 feet.
BSOC will work with each of the venues to provide floor markings to designate 6 feet social distancing at all entrances and exits to the building, hall, and restrooms.
Hand Hygiene

BSOC will provide hand sanitizer stations at all entrances and restrooms.
Respiratory Etiquette

Masks must be worn at all times including when entering, exiting, moving about the venue, and when seated.
The mouth and nose should be covered with a tissue or elbow or shoulder when coughing or sneezing, even when wearing a mask.

Signage

BSOC will work with each venue to provide signs at all entrances discouraging attendance if sick, encouraging social distancing at all times, requiring masks, and encouraging hand sanitizer use upon entrance to and exit from the event.

Other Concert details

At this time, for the Lockwood concerts, there will be three performances per concert, to allow us to accommodate as many patrons as possible using social distancing protocols.
Concert length will be shortened with minimal or no intermission, reducing the temptation to mingle and the need for restrooms.
BSOC will make public announcements reaffirming social distancing, hand hygiene, and respiratory etiquette.
BSOC will provide Live Streaming of each performance when possible, for those who do not feel comfortable attending in person.
By attending an event at the Lockwood Performing Arts center, you voluntarily assume all risks related to exposure to COVID-19.
All programming subject to change.
Sukin Series Changes
Sukin Series concerts will be performed at the Billings Depot and Babcock Theater.
All health and safety measures stated for the Classic Series will also apply to the Sukin Series.
All programming subject to change.
Billings Depot Policies
The Depot is a masked venue. All guests are kindly asked to wear a mask throughout the event.
Patrons with fever, shortness of breath, a cough, or other COVID-19 symptoms must refrain from entering the facility. An inherent risk of exposure to COVID-19 exists in any public place where people are present. According to the Centers for Disease Control, senior citizens and guests with underlying medical conditions are especially vulnerable.
By attending an event at the Billings Depot, you voluntarily assume all risks related to exposure to COVID-19.
Babcock Theatre policies
The Babcock Theater will have visible signage to inform you of the processes and procedures to help you adhere to our current safety measures.
Plexiglass screens are installed at the counters.
Barstools have been removed in order to increase distance.
Popcorn toppings will no longer be self-serve, staff will be applying toppings for customers at this time.
The frequency of cleaning all touched areas, including restroom facilities will be increased
Additional signage and floor markings to help encourage social distancing.
There are designated entry and exit points in the theaters to maximize the flow of patrons in a safe manner.
All staff will be required to wear masks and gloves during their shift.
As of July 15, 2020 - All attendees must wear a protective face covering. Please keep masks on until you are seated, and please put them on again any time you are out of your seat for restrooms or returning to the concession counter. A limited number of masks will be made available for those unable to supply their own.
Thank you for your patience and understanding as we navigate through this very unique season. No one wants things to go back to normal more than we do. With your help, we will have the most memorable season yet!