Playbills
NEW in 2022: Youth Orchestra & Family Series Playbill
Support the Billings Symphony's newest addition to the orchestral family by advertising in the Billings Symphony Youth Orchestra & Family Series Playbill.
This free publication is available to all Symphony attendees and highlights family events between August 2022 and
June 2023 in our FREE Family Series, launched in 2022 and Billings Symphony Youth Orchestra in the fall and spring.
By advertising with the Symphony, your message will reach on average 700+ series subscribers and thousands of single ticket buyers in our digital and printed formats and on digital displays in all indoor venues.
2022–2023 Classic & Sukin Series Playbill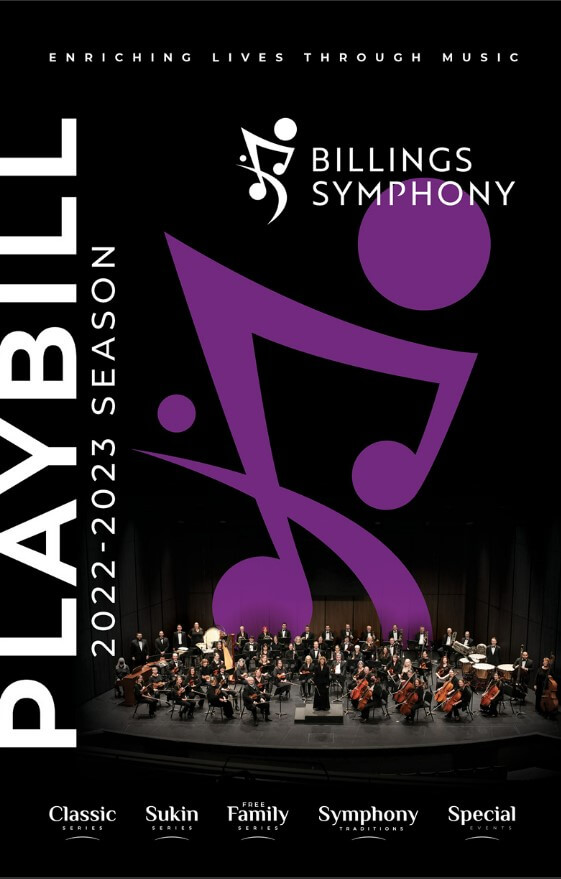 2022–2023 Family Series Playbill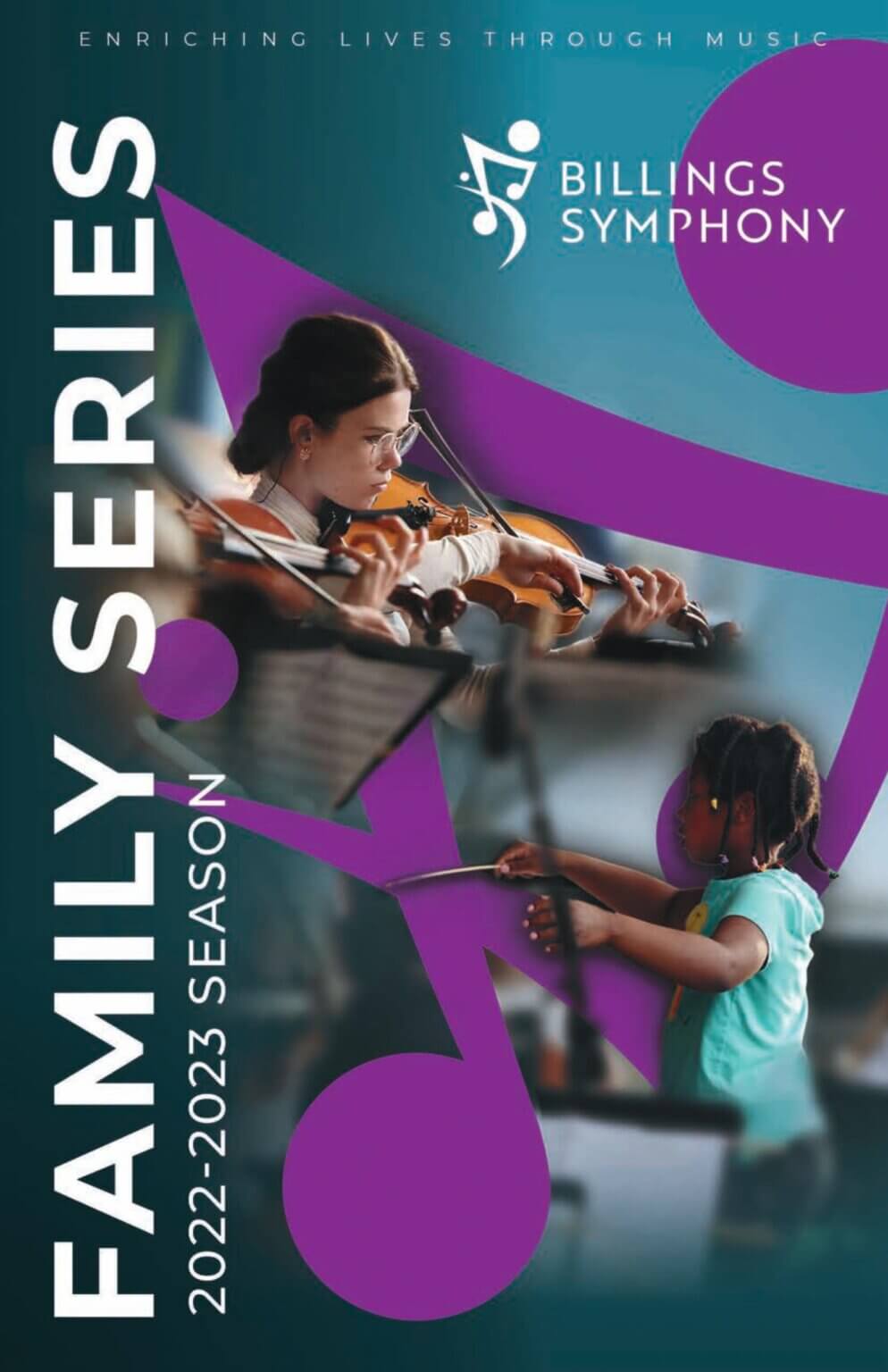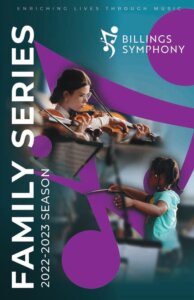 2021–2022 Playbill