Classic Series
Beethoven's Symphony No. 9
Saturday
Apr 23, 2022
7:30PM
Alberta Bair Theater
2801 3rd Ave N
$18 - $63
Billings Symphony Chorale
Dr. Steven Hart Chorale director
Christie Conover soprano
Victoria Vargas alto
Jason Vest tenor
Daren Small bass
Rossini Overture to William Tell
Beethoven Symphony No. 9
The BSOC's Classic Series closes with Beethoven's ultimate masterpiece, Symphony No. 9. Featuring the Billings Symphony Chorale and talented guest artists.
CHRISTIE CONOVER | SOPRANO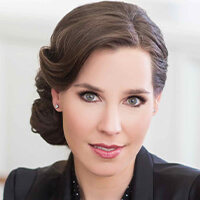 Consistently hailed as elegant and refined, Christie Conover's rich, warm sound is complemented by a personal grace both on and off the stage. Described by the San Francisco Classical Voice as having a "well-focused instrument with a lovely timbre, perfect trill, and soaring top," audiences and critics alike agree: Christie Conover is a standout.
She has performed lead roles with Komische Oper Berlin, Minnesota Opera, Opera Colorado, Opera Steamboat, Opera San Jose, and others. On the concert stage, Christie has sung with the Colorado Symphony, Colorado Music Festival, Colorado Springs Philharmonic, Grand Junction Symphony, Billings Symphony, Helena Symphony, Altius Quartet, and Bakken Trio.
Now living in Denver and working with the Eklund Opera Program at the University of Colorado Boulder, Christie is always delighted to return to her hometown to sing with the Billings Symphony Orchestra. She is grateful to her music educators for instilling the fundamental skills and passion for singing while teaching a lot about being a good human, notably Cheryl Pittack, Scott Corey, the late Donald Pihlaja, and the late Ed Harris. She was proud to represent her home state of Montana in the 2007 Miss America Pageant and traveled extensively speaking on the platform: "Music Makes the Difference."
Read and hear more at www.ChristieConover.com
VICTORIA VARGAS | MEZZO-SOPRANO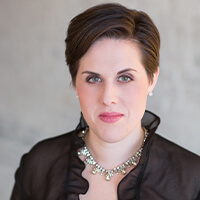 Mezzo-soprano Victoria Vargas opera credits include singing over twenty roles for the Minnesota Opera and performing with Opera Theatre of Saint Louis, Chautauqua Opera, Sarasota Opera, Ash Lawn-Highland Festival, and others.
Equally comfortable in concert work, Mrs. Vargas has sung with the Buffalo Philharmonic Orchestra (NY), Saint Paul Chamber Orchestra (MN), Mankato Symphony, Chautauqua Symphony, St. Cloud Orchestra, the Western New York Chamber Orchestra, South Dakota Symphony, Phoenix Symphony, Wayzata Symphony, La Jolla Symphony and Minnesota Orchestra.
Ms. Vargas has placed seven times at the Metropolitan Opera National Council Auditions at both the district and regional levels. She also placed in the Schubert Club Competition and was a finalist in the Irene Dalis Vocal Competition for Opera San Jose.
This spring Ms. Vargas' can be seen singing the role of Florence Pike in Albert Herring for Minnesota Opera, performing works by composer Jared Tate for An Opera Theater (AOT), and premiering a song cycle written for her by composer and baritone Rodolfo Nieto.
Mrs. Vargas has served on faculty at the MacPhail Center for Music and Carleton College. She is currently an Assistant Professor of Voice at the University of Minnesota.
More information can be found at victoriavargasmezzo.com.
JASON VEST | TENOR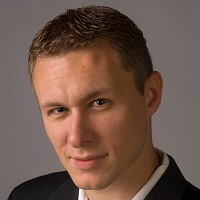 Tenor Jason Vest is a versatile performer who enjoys equally the challenges of opera, concert, recital, and professional choral work. He was featured with the Cincinnati Opera in their critically acclaimed performances of Richard Strauss' Ariadne auf Naxos in the role of Brighella. Vest has also appeared with Amarillo Opera, Stara Zagora and Plovdiv opera houses in Bulgaria, Cincinnati Chamber Orchestra, and many others. As a recitalist, Vest has performed for the Mexico Liederfest in Monterrey and the Vocal Artistry Art Song Festival in Albuquerque, as well as in recitals across the United States. His album of Richard Hundley's songs, Evening Hours, was released through Roven Records in the fall of 2018. Vest is a member of the Grammy-award winning choral group, Conspirare, under the direction of Craig Hella Johnson, and also sings with the Vocal Arts Ensemble, Collegium Cincinnati, Bourbon Baroque, and the Bach Ensemble of St. Thomas. Jason is associate provost for faculty affairs and a voice professor at Northern Kentucky University. He completed his Doctor of Musical Arts Degree at the University of Kentucky after earning a Bachelor of Music from Butler University and a Master of Music from Brigham Young University.
DAREN SMALL | BASS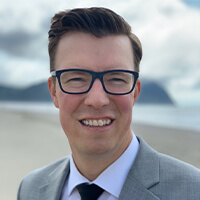 Daren Small is a distinguished bass-baritone soloist in the American Northwest. He enjoys sharing his passion for singing, both on stage as well as in the classroom and voice studio. Small is currently pursuing his Doctor of Musical Arts degree in Vocal Performance at the University of Cincinnati College-Conservatory of Music (CCM). A native of Billings, Montana, Mr. Small was formerly the Director of Choirs at Billings Senior High School. Throughout his entire career, he has enjoyed opportunities to share his "clear and rich-timbre voice" with all audiences.
Mr. Small made his soloist debut at Montana State University during their 2006 performance of Mozart's ​Requiem​. Since then, he has performed as a soloist in many venues. His most recent operatic appearances include ​Awakenings, Die Zauberflöte​, ​Turandot​, ​Aïda​, ​The Crucible​, Rigoletto​, ​Tosca​, and ​La Bohème​. Daren is continually hailed as one of the finest bass soloists to sing Handel's ​Messiah​. His recent concert appearances include performances of Bach's ​Mass in B Minor and ​St. John Passion​, Stravinsky's ​Les Noces​, Fauré's ​Requiem​, Monteverdi's Vespers of 1610​ (2020), and Dvořák's ​Te Deum ​ (2020). Small was also a winner of the District Metropolitan Opera National Council (MONC) Auditions for Montana and Idaho in 2015. He went on to win the 3rd place Encouragement Award at the Northwest MONC Finals in 2016.
While earning his Bachelor of Music Education and his Master of Education degrees from Montana State University, Mr. Small developed his passion for performance and teaching. He is an active member of the American Choral Directors' Association, NAfME, and the VoiceCare Network. He has also served as the Chorus Master for the Rimrock Opera in Billings, Montana. Many reputable soloists and educators have and continue to influence his career including Tom Baresel, Dennis Rupp, Lowell Hickman, Dr. Jon Harney, Dr. Kirk Aamot, and Dr. Steven Hart.
Gioachino Rossini (1792–1868) | William Tell Overture
There are any numbers of great composers who have been able to produce overtures that entertain, lift the spirits, and bring musical "sizzle" to a symphony concert. But almost none excel those of Gioachino Rossini in sparkle, wit, and vivacity. Their droll wit, sly contrasts of mood, and careening drive to the end are simply inimitable. From their conception for Italian opera audiences primarily in the first decade of the nineteenth century, to their familiar use as springboards for movie and television high jinks today, they simply endure.
Rossini was the most important composer of nineteenth-century Italian opera before Giuseppe Verdi. And while he is historically significant for his innovations in serious Italian opera, clearly his opera buffe (comic operas), are his lasting contributions for opera fans everywhere. These are works of his early maturity, roughly before 1820, before he began to focus upon a more serious style. American audiences are most familiar with The Italian Girl in Algiers (1813) and The Barber of Seville (1816), but there are other masterpieces, as well. After wide European success in the 1820s, Rossini wangled a lifetime annuity from the French government about the time of the composition of his crowning achievement, William Tell (1829)—a French grand opera—and promptly retired at the age of thirty-seven. For the next forty-odd years he enjoyed the largess of the French government, and composed very little, certainly no major operas. It's not that he was lazy, although a famous anecdote relates that while composing in bed (which he usually did) he dropped an unfinished aria on the floor, and rather than go to the trouble of getting up to retrieve it, he simply composed another one! In his defense, we should recognize how much work that he had accomplished early: 34 operas by the time that he was 31.
William Tell is, of course, the story of the legendary archer who shot the apple from off his son's head. But, that is incidental. Rather, his legend is all about honest Swiss yeomanry throwing off the yoke of tyranny, striking a blow for freedom, and ending oppressive foreign domination—arrogant Austrians, in this case. It's a perfect yarn for the demands of French grand opera, and the impressive staging resources of the Paris Opera. There are virtuoso horn fanfares for the gathering of the Cantons; a precarious lake crossing during a storm; choruses of defiant soldiers; and, of course, the dramatic apple shot. Rossini's score for all of this is a masterpiece. Berlioz—no mean conjurer of ripping musical theatrics—lavished praise on Rossini's masterpiece. Rossini's orchestration is groundbreaking, his sense of drama, sure, and his skill at building to a tremendous climax, peerless. The overture is simply a reflection of a fantastic opera; if you like the former, try the latter, too. (Notes freely provided by William E. Runyan, PhD | © 2015)
An excellent introduction to classical music and a crowd favorite, the William Tell Overture has often appeared on school/family concerts and Symphony in the Park programs. The first and only other subscription concert performance was in March 2004, under the baton of Maestra Anne Harrigan.
Ludwig van Beethoven (1770–1827) | Symphony No. 9, "Choral"
Beethoven considered a musical setting of Schiller's 1785 Ode to Joy as early as 1793. He conceived the idea of a choral symphony in 1818 or thereabouts. He brought the two ideas together in 1823, and the resulting work was first performed May 7, 1824. His original idea for a choral symphony included voices in two of the movements, possibly using texts inspired by ancient Greece. The theme which ultimately became the Ninth's scherzo first appeared in his sketchbooks in 1815, but it was not until 1822 that he began working on the symphony in earnest. He originally planned an instrumental finale, the sketches for which eventually found their way into his String Quartet in A minor, op. 132. Precursors of the symphony's choral finale were a 1798 song using Schiller's Ode as its text, and the 1808 Fantasy for Piano, Chorus, and Orchestra, which used a theme taken from another song of the 1790s) somewhat resembling the melody of the Ninth's finales.
Schiller's poem fitted in with Beethoven's lifelong desire to use the power of music to protest against tyranny (for example, in the Eroica Symphony and the opera Fidelio). Although ostensibly a drinking song in praise of joy (in German, Freude), it appears to have been originally dedicated to freedom (Freiheit). Political realities of the 1780s made it advisable to change the text to the more innocuous term, but the original intent was widely understood.
The symphony opens with a mysterious passage in which fragments of the opening theme are heard over a static and harmonically ambiguous accompaniment. This misty expectancy gradually coalesces into the main theme thundered out by the full orchestra in unison. Contrasting this decisive theme is a graceful and elegant second theme, along with a number of subsidiary motives (one of which looks ahead to the famous theme of the finale, though this is probably mere coincidence).
Beethoven reverses the traditional positions of the middle two movements, placing the scherzo second. Continuing the dramatic mood, an introduction once again presents a fragment of the main theme: its first measure is stated firmly four times, then the full theme is played lightly and developed into an elaborate fugue, which also turns out to be the first part of a full-scale sonata structure. A change of meter and new thematic material characterize the trio, which is also highly contrapuntal. Serenity reigns in the third movement—a series of variations on a pair of noble themes, one very slow, the other of moderate tempo.
The finale begins with an orchestral outburst which is cut off by an instrumental recitative in the basses. Themes from the previous movements are introduced one by one, each being rejected. A new theme is played tentatively and the character of the recitative changes from rejection to welcome. The new theme is played in full and given variations by the orchestra. The recitative returns, this time interrupted by the baritone soloist who gives it words, introducing the vocal portion of the movement. The theme is given further variations, including a march and a fugue. The chorus introduces a new theme ("Seid umschlungen, Millionen!") which serves as a contrasting portion of the movement. The two themes are then combined contrapuntally, before the movement closes with a swift coda.
Surprisingly, the Chorale Symphony has only appeared on three previous BSO programs: in April 1991 and April 2001, under the baton of Maestro Uri Barnea and, most recently, in November 2008, under the baton of Maestra Anne Harrigan. The above program notes are a combination of those written for the 1991 and 2001 performances by former librarian and principal timpanist, Jeffrey M. Edgmond.