Classic Series
Guys and Dolls: A Musical Fable of Broadway
3.20.21
2:00 PM & 7:30 PM
3.21.21
2:00 PM
Location: Lockwood Performing Arts Center
Buy Tickets
Jessica Soza Sarah Brown
Antoine L. Smith Sky Masterson
Sydney Morton Miss Adelaide
Nik Walker Nathan Detroit
Colin McAdoo Bennie Southstreet
Susan Sommerfeld Stage Director
Helen Lukan Accompanist & Pianist
Music and Lyrics by FRANK LOESSER
Book by: JOE SWERLING and ABE BURROWS
This lightly staged production of Frank Loesser's musical comedy tells of two young couples betting against the odds in Depression-era New York City. Full of heart and humor, this Broadway hit features classics such as Sue Me, Luck be a Lady, and Sit Down, You're Rockin' the Boat.
Please note that masks are required at all times when in our venues. Thank you for helping us to safely present live music in Billings!
Program Notes:
Written by BSOC Librarian Lisa Bollman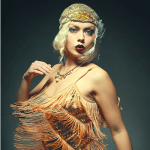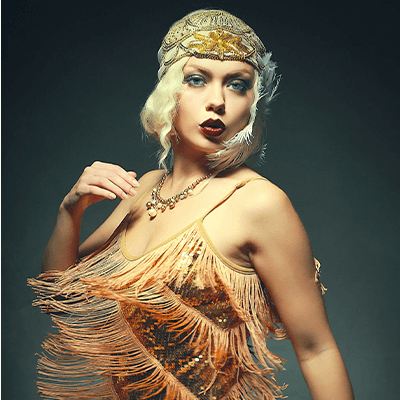 Damon Runyon (1880–1946), original books and characters
Jo Swerling (1897–1964) and Abe Burrows (1910–1985), playwrights
Frank Loesser (1910–1969), composer and lyricist
Every hotshot gambler in New York City is looking to Nathan Detroit to organize "the oldest established permanent floating craps game" in Frank Loesser's Guys and Dolls. But there's a hitch… Nathan and his crew can't find a place to hold the game.
Guys and Dolls first premiered on Broadway on November 24, 1950. Based on two short stories by Damon Runyon, the show follows Nathan and his rag-tag crew as they gamble everything to finance their beloved craps game. The cast, a variety of saints and sinners, includes Miss Sarah Brown, the cold missionary who is in desperate need of sinners; Sky Masterson, the suave gambler who takes Nathan's $1,000 bet that he cannot get Sarah to go with him to Havana; and Miss Adelaide, the Hot Box Nightclub dancer who is literally sickened by her prolonged engagement to Nathan. These characters are brought to life with the music and lyrics of Frank Loesser. Many of Loesser's songs from the show have become much-loved standards, including "Luck Be a Lady," "If I Were a Bell," and "Sit Down, You're Rockin' the Boat."
The original production of Guys and Dolls ran for 1,200 performances and won the 1951 Tony Award for Best Musical. It would have won the 1951 Pulitzer Prize for Drama, but Abe Burrows' troubles with the House Un-American Activities Committee prompted the Trustees of Columbia University to veto the selection, and no Pulitzer for Drama was awarded that year. Since the musical first opened, there have been over ten revivals of the show, and a 1955 Oscar-nominated film adaptation starring Marlon Brando, Jean Simmons, Frank Sinatra, and Vivian Blaine.
Guys and Dolls prove that, in the midst of high-stakes bets, floating craps games, and mission meetings, the biggest gamble one can take is on love.
Cast
JESSICA SOZA | SARAH BROWN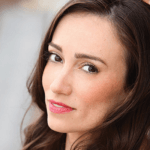 Jessica Soza has had the pleasure of singing in 10 cities and 7 countries all over Europe. Her most notable credits involve playing Maria with the international tour of West Side Story in 152 performances. She graduated from the American Musical and Dramatic Academy in Los Angeles and obtained her BA from CSU, San Bernardino. Upon graduation, she moved to New York, during which she left to tour Europe with West Side Story. She returned to the United States after the tour closed and is now pursuing her MFA in Acting and Pedagogical Performance at CSU, Long Beach.
ANTOINE L. SMITH | SKY MASTERSON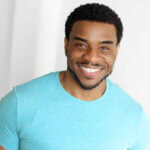 Antoine L. Smith is an Emmy Award Winner. Last seen on Broadway in the Tony and Grammy Award-Nominated Best Revival of a Musical, Carousel as (Timony /Billy Bigelow u/s). Other Broadway credits include; The 2016 TONY and Grammy Award-Winning Best Revival of a Musical. The Color Purple (Grady /U.S. Harpo); Tony Award Nominated Miss Saigon (Shultz /U.S. John); and Tony Award-winning Best Musical Memphis (Wailin' Joe). Broadway Tours include Rodgers and Hammerstein's Cinderella (Lord Pinkleton and CATS. Other Notable Theater Credits include; The Award Winning All Black production of OKLAHOMA (Curly)at the Denver Center for the Performing Arts; Les Miserables (Javert); RENT (Tom Collins); Big River (Jim); Ragtime (Booker T. Washington). Antoine can be seen next on Broadway in MJ The Musical once Broadway reopens! @antoinelsmith32 
SIDNEY MORTON | MISS ADELAIDE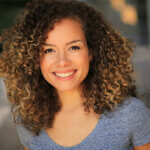 Originally hailing from Cincinnati, Ohio, Sydney Morton started training in ballet at four years old. Growing up in a musical family (her grandfather was a Broadway performer and music teacher), she also sang in school choirs and played piano from a young age. Her interest in the performing arts grew and eventually included other styles of dance and acting.  Sydney went on to receive a BFA in Musical Theatre from the University of Michigan (go blue!), as well as studying Shakespeare in London at The Royal Academy of Dramatic Arts. Upon graduating, Sydney moved to New York and began performing in professional theatre, first landing the role of "Gabriella" in High School Musical at Paper Mill Playhouse. From there, she joined the Chicago company of the hit, Jersey Boys, playing the role of "Francine." Broadway soon followed, as she had the honor of performing in four Original Broadway Casts: Memphis, Evita, American Psycho, and Motown, where she worked closely with Berry Gordy himself and played the controversial member of the Supremes, "Florence Ballard."
NIK WALKER | NATHAN DETROIT
Nik Walker is an actor, writer, cinephile and theme park nerd. Currently leading the Broadway cast of Ain't Too Proud (after 3 years as Aaron Burr in the Broadway and touring companies of Hamilton), he's also been seen in Motown the Musical, Peter and the Starcatcher, and on TV in Law and Order SVU. A content creator, he is the playwright behind The Bloody Boston Trilogy, co-host of the talk show The Chaos Twins on BroadwayWorld, and his movie pod, Little Justice, is streaming where ever podcasts are heard. In the free time between all of this, Nik is a (wildly underqualified) professor at NYU. @nikkywalks
COLIN MCADOO | BENNIE SOUTHSTREET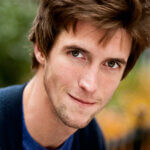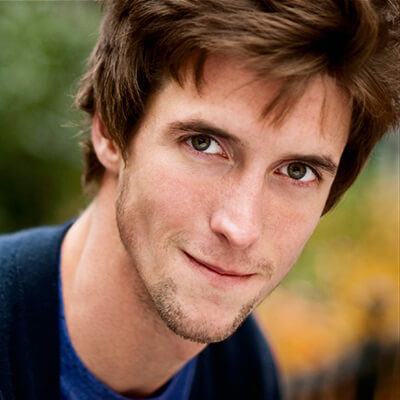 Colin Campbell McAdoo is beyond grateful to be returning to preform with The Billings Symphony for a third time. Colin has sung around the world from Carnegie Hall to The Sydney Oprah house With The Philadelphia Boys Choir and Choral. He has also preformed with the Bozeman Symphony and Santa Rosa Symphony.  Most recently, he was seen in the regional premier of Jersey Boys at the Ogunquit Playhouse as the male swing and cover for the boys as well as dance Captain. He is a proud member of The Trancendance Theatre Company in Sonoma, California where he has been preforming for the last 9 years in their Broadway Under The Stars series. Off Broadway Credits include: We The People at The Lucille Lortel Theatre; Soul Doctor at New York Theatre Workshop; Heart to Hart at Lincoln Center. Some regional credits include: The Media Theatre, LTOTS, MsMT, Weston Playhouse, The Weathervane Theatre, The Mountain Playhouse, FOGG Theatre. He appeared as Woody in Disneys Toy Story The Musical and has been seen in multiple shows on Norwegian Cruise Line at sea as a male swing. He has been the Associate Artistic Director of the musical theatre program at The Benchmark Middle School for the past 12 years and is also a musician singer/songwriter. He attended the TISCH School Of The Arts and NYU studying under Doug LeBrecque. Colin would like to thank Maestro Anne Harrigan for this opportunity and for striving to bring music and people back together. Stay Safe, keep smiling, love to his friends, family, and Aubry. For Ankur. @colinmca2