Classic Series
Handel's Messiah
Saturday
Dec 17, 2022
7:30PM
Alberta Bair Theater
2801 Third Ave. N.
$15 - $66
Dr. Steven Hart, Billings Symphony Chorale director
Hannah De Priest, soprano
Amy Schendel, alto
Klaus Georg, tenor
Daren Small, bass
Hallelujah! Handel's glorious yuletide tradition, Messiah, returns to the ABT stage, featuring the Billings Symphony Orchestra & Chorale. Dazzling vocal solos, instrumental fireworks, and splendid choral writing combine in this moving and powerful presentation of the greatest story ever told.
Concert Cues: 6:40 PM
HANNAH DE PRIEST | SOPRANO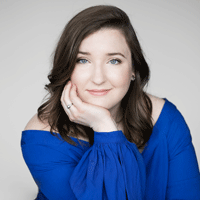 Possessing a "voice that is theater itself" (Classique News), soprano Hannah De Priest is a fearless performer of an increasingly wide range of lyric repertoire. Especially renowned for her "masterful' (Olyrix) singing of baroque repertoire, recent stage triumphs include her recent European debut as Gilde in L'amazzone corsara for the Innsbruck Early Music Festival, an "irresistible" (L'Opera) Belinda in Dido & Aeneas, Ïole in Handel's Hercules, and Oberto and Morgana in Alcina. On the concert stage, notable upcoming and recent engagements include Handel's Messiah with Apollo Chorus & Orchestra, Bach's Johannes-Passion with Columbus Symphony and Elmhurst Symphony, and Handel's Dixit Dominus with the Elgin Master Chorale & Symphony. A lover of art song, she performs repertoire that spans centuries with her husband, pianist Michael Pecak. When she's not practicing, Hannah enjoys cooking vegetarian food, reading detective novels, watching stand-up, and going on long walks with her rescue dog, Teddy.
AMY SCHENDEL | ALTO
Amy Schendel is thrilled to be on stage again with the Billings Symphony. A versatile performer, she is usually found in the clarinet section! Amy's operatic credits include Pamina in Die Zauberflöte, the title role in Floyd's Susannah, Mimì in La Bohème, and Susanna in The Marriage of Figaro. She can also be found around town performing with community theatres, singing jazz standards or playing in the Rocky Mountain Jazz Collective. Amy began a new adventure this year in the position of Fine Arts Coordinator for the Billings Public Schools after spending 16 years directing the choirs at Billings Skyview High School. Amy serves as the President of the Montana Music Educators Association (MMEA) and is a board member for Arts Without Boundaries. In her spare time, Amy works as a music director, stage director, guest conductor, adjudicator, and teacher at a variety of music and theater organizations around Montana and Wyoming.
KLAUS GEORG | TENOR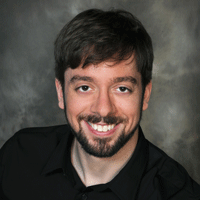 Klaus Georg, is an active tenor, teacher, and conductor in Chicago. He is in demand as a concert soloist, having been featured with groups such as the Chicago Symphony Orchestra, Music of the Baroque, the Grant Park Music Festival, Chicago Bach Week, Chicago Master Singers and the Ars Viva Orchestra, the Salt Creek Chamber Orchestra, the Elgin Master Chorale, the Downer's Grove Choral Society, the NIU New Music Festival, and the Park Ridge Chorale.
An active choral musician, Klaus is section leader in the Chicago Symphony Chorus, sings in the choruses of the Lyric Opera of Chicago and the Grant Park Music Festival, and also frequently works as diction coach with professional singers and ensembles. Dr. Georg received a DMA from Northwestern University and is currently a full time Lecturer in Voice at Loyola University Chicago, where he teaches Applied Voice, Voice Pedagogy, and Lyric Diction. He is also choir director at Beth Emet, the Free Synagogue in Evanston, IL.
DAREN SMALL | BASS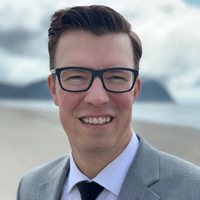 Daren Small is a distinguished bass-baritone soloist in the American Northwest. He enjoys sharing his passion for singing, both on stage as well as in the classroom and voice studio. Small earned his Doctor of Musical Arts degree in Vocal Performance at the University of Cincinnati College-Conservatory of Music. Based in his hometown of Billings, MT, Dr. Small is currently Assistant Professor of Voice at Montana State University Billings.
Small enjoys sharing his "clear and rich-timbred voice" with all audiences. Recent operatic appearances include Awakenings, Die Zauberflöte, Turandot, Aïda, Rigoletto, Tosca, and La Bohème, while recent concert performances include Bach's Mass in B Minor, Mozart's Requiem, and Beethoven's Symphony No. 9.
A passionate teacher, with Bachelor of Music Education and Master of Education degrees from Montana State University, Dr. Small is an active member of the American Choral Directors' Association, NAfME, NATS, and the VoiceCare Network. Additional information about Daren Small can be found at darensmall.com.
---
Program Notes
Handel's Messiah
Saturday, Dec. 17, 2022 | 7:30PM
Alberta Bair Theater
Anne Harrigan, Vincent W. & Janet M. Carpenter Music Director
Dr. Steven Hart, Billings Symphony Chorale Director
Hannah De Priest, Soprano
Amy Schendel, Alto
Klaus Georg, Tenor
Daren Small, Bass
Billings Symphony Chorale
Messiah
George Frideric Handel (1685–1759)
PART ONE
SINFONIA (OVERTURE)
RECITATIVE (TENOR)
Comfort ye, comfort ye my people, saith your God. Speak ye comfortably to Jerusalem, and cry unto her, that her warfare is accomplished, that her iniquity is pardoned. The voice of him that crieth in the wilderness; Prepare ye the way of the Lord; make straight in the desert a highway for our God.
Isaiah 40:1–3
AIR (TENOR)
Ev'ry valley shall be exalted, and ev'ry mountain and hill made low; the crooked straight and the rough places plain.
Isaiah 40:4
CHORUS
And the glory of the Lord shall be revealed, and all flesh shall see it together: for the mouth of the Lord hath spoken it.
Isaiah 40:5
RECITATIVE (BASS)
Thus saith the Lord, the Lord of hosts: Yet once, a little while and I will shake the heavens and the earth, the sea and the dry land. And I will shake all nations; and the desire of all nations shall come. The Lord, whom ye seek, shall suddenly come to His temple, even the messenger of the covenant, whom ye delight in: Behold, He shall come, saith the Lord of Hosts.
Haggai 2:6–7; Malachi 3:1
RECITATIVE (ALTO)
Behold, a virgin shall conceive and bear a Son, and shall call his name Emmanuel, God with us.
Isaiah 7:14; Matthew 1:23
AIR (ALTO) AND CHORUS
O thou that tellest good tidings to Zion, get thee up into the high mountain. O thou that tellest good tidings to Jerusalem, lift up thy voice with strength; lift it up, be not afraid; say unto the cities of Judah, Behold your God! Arise, shine, for thy light is come, and the glory of the Lord is risen upon thee.
Isaiah 40:9; Isaiah 60:1
RECITATIVE (BASS)
For behold, darkness shall cover the earth, and gross darkness the people; but the Lord shall arise upon thee, and His glory shall be seen upon thee. And the Gentiles shall come to thy light, and kings to the brightness of thy rising.
Isaiah 60:2–3
AIR (BASS)
The people that walked in darkness have seen a great light; and they that dwell in the land of the shadow of death, upon them hath the light shined.
Isaiah 9:2
CHORUS
For unto us a Child is born, unto us a Son is given, and the government shall be upon His shoulder; and His name shall be called Wonderful, Counsellor, the mighty God, the Everlasting Father, the Prince of Peace.
Isaiah 9:6
PIFA (PASTORAL SYMPHONY)
RECITATIVE AND ACCOMPAGNATO (SOPRANO)
There were shepherds abiding in the field, keeping watch over their flocks by night. And lo! the angel of the Lord came upon them, and the glory of the Lord shone round about them, and they were sore afraid.
Luke 2:8–9
RECITATIVE (SOPRANO)
And the angel said unto them, Fear not; for behold, I bring you good tidings of great joy, which shall be to all people. For unto you is born this day in the city of David a Savior, which is Christ the Lord.
Luke 2:9
RECITATIVE (SOPRANO)
And suddenly there was with the angel a multitude of the heavenly host praising God, and saying,
Luke 2:13
CHORUS
Glory to God in the highest, and peace on earth, good will towards men.
Luke 2:14
AIR (SOPRANO)
Rejoice greatly, O daughter of Zion; Shout, O daughter of Jerusalem! Behold, thy King cometh unto thee; He is the righteous Savior, and He shall speak peace unto the heathen.
(Zecharaiah 9:9–10)
CHORUS
His yoke is easy, and His burthen is light.
Matthew 11:30
INTERMISSION
PART TWO
CHORUS
Surely He hath borne our griefs, and carried our sorrows! He was wounded for our transgressions, He was bruised for our iniquities; the chastisement of our peace was upon Him.
Isaiah 53:4–5
CHORUS
And with His stripes we are healed.
Isaiah 53:5
CHORUS
All we like sheep have gone astray; we have turned every one to his own way. And the Lord hath laid on Him the iniquity of us all.
Isaiah 53:6
AIR (ALTO)
Thou art gone up on high, Thou hast led captivity captive, and received gifts for men, yea, even from Thine enemies, that the Lord God might dwell among them.
Psalm 68:18
CHORUS
The Lord gave the word, great was the company of the preachers.
Psalm 68:11
AIR (SOPRANO)
How beautiful are the feet of them that preach the gospel of peace, and bring glad tidings of good things.
Isaiah 52:7; Romans 10:15
AIR (BASS)
Why do the nations so furiously rage together, and why do the people imagine a vain thing? The kings of the earth rise up, and the rulers take counsel together against the Lord, and against His anointed.
Psalm 2: 1–2
CHORUS
Let us break their bonds asunder, and cast away their yokes from us.
Psalm 2:3
RECITATIVE (TENOR)
He that dwelleth in Heav'n shall laugh them to scorn, the Lord shall have them in derision.
Psalm 2:4
AIR (TENOR)
Thou shalt break them with a rod of iron, Thou shalt dash them in pieces like a potter's vessel.
Psalm 2:9
CHORUS
Hallelujah: for the Lord God Omnipotent reigneth. The kingdom of this world is become the kingdom of our Lord, and of His Christ; and He shall reign for ever and ever. King of Kings, and Lord of Lords. Hallelujah!
Revelation 19:6, 11:15, 19:16
---
MESSIAH | GEORGE FRIDERIC HANDEL (1685–1759)
Handel was a German by birth who spent most of his career in England writing Italian operas. In his fifties, he turned to writing oratorios—works based on biblical stories and text—which were conceived primarily as dramatic entertainment for an English public which tired of opera.
Composed in just a little over three weeks, no other choral work has won such great acclaim and such an endearing place in the hearts of the people as has the Messiah. Throughout the oratorio, choruses and solos are united into a hymn of great strength and conviction, expressing a Christianity without denominational coloring.
PART ONE contains the prophecies concerning the coming of the Lord, while PART TWO presents the prophecies concerning His suffering for our redemption and the proclamation of His glory and omnipotence. PART THREE—not represented on tonight's program—reflects upon His resurrection and the victory over death which is given to us through Christ.
Handel's iconic work has appeared frequently on Billings Symphony programs, including the Chorale's first concert in January 1952. The above notes are a combination of the January 1952 and December 1955 program notes.