Classic Series
Romeo & Juliet
2.13.21
2:00 PM & 7:30 PM
2.13.21
7:30 PM Live Stream
2.14.21
2:00 PM
Location: Lockwood Performing Arts Center
Pedja Mužijević, piano
Richard Strauss Serenade for Winds
Wolfgang Amadeus Mozart  Piano Concerto No. 9 Jenamy
Piotr Ilyich Tchaikovsky Romeo & Juliet Overture
We are excited to be performing for live-audiences again. Please only come to the performance time you chose. If you have misplaced your tickets or cannot remember your showtime, please contact the BSOC office at 406.252.3610 or email symphony@billingssymphony.org.
In addition to our live concerts at Lockwood Performing Arts Center, the BSOC will offer a live stream option on Saturday night so that all who wish to can attend.
Please note that masks are required at all times when in our venues.  Thank you for helping us to safely present live music in Billings!
Pedja Mužijević | piano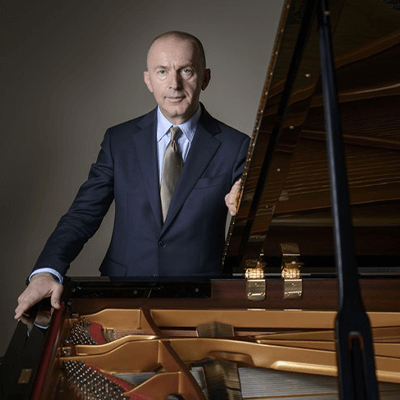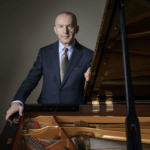 Pianist Pedja Mužijević has defined his career with creative programming, unusual combinations of new and old music, and lasting collaborations with artists and ensembles. Pedja's symphonic engagements include performances with the Atlanta Symphony, Dresden Philharmonic, Milwaukee Symphony, New Jersey Symphony, Orquesta Sinfonica in Montevideo, Residentie Orkest in The Hague, St. Paul Chamber Orchestra, Santa Fe Pro Musica, Shinsei Nihon Orchestra in Tokyo, and Zagreb Philharmonic. He has played solo recitals at Alice Tully Hall in New York, Mostly Mozart Festival Little Night Music series, 92Y and The Frick Collection in New York, Irving S. Gilmore International Keyboard Festival in Kalamazoo, MI, Terrace Theater at Kennedy Center, Dumbarton Oaks, and National Gallery in Washington, DC, Casals Hall and Bunka Kaikan in Tokyo, Teatro Municipal in Santiago de Chile, Da Camera of Houston, for Arizona Friends of Chamber Music in Tucson, Lane Series at the University of Vermont, Spoleto ert Spano was recorded live and has been released on the Oberlin Music label.
Click here for more information about Pedja Mužijević
Program Notes:
Written by BSOC Librarian Lisa Bollman
Richard Strauss  |

Serenade for Winds
The son of Germany's leading horn virtuoso grew up in a world saturated with music, and by the time he composed his Serenade for 13 wind instruments in 1881, seventeen-year-old Richard Strauss had already published a string quartet, a piano sonata, some shorter piano pieces, and an orchestral march, and his catalogue of unpublished compositions included a full-length symphony.
Franz Strauss' musical tastes were fairly conservative. According to Richard, "His musical trinity was Mozart (above all), Haydn, and Beethoven." The honeyed classicism of the Serenade is a tribute to the elder Strauss' paternal influence, and its sonority and lyricism bring Mozart and Mendelssohn to mind. The work, though, is much more than deft imitation: "It represents the young Strauss' filtering and distillation of all his musical influences into something remarkably original." [Michael Steinberg]
The Serenade premiered in Dresden on November 27, 1882. Noted conductor Hans von Bulow was in the audience and, impressed by the work, commissioned Strauss' Suite for 13 Winds for his Meiningen Orchestra, inviting Strauss to conduct the work's first performance in Munich in November 1884. Following this successful conducting debut, von Bulow offered Strauss the post of assistant conductor at Meiningen, and from there, his career flourished.
The Billings Symphony performed the Serenade once previously in March 1980, under the baton of Maestro George Perkins.
Wolfgang Amadeus Mozart |

Piano Concerto No. 9 ("Jenamy")
Mozart described this concerto after he had composed it in January 1777, as "das für die jenomy," ("the one for the Jenomy"). For over two hundred years, scholars and biographers assumed Mozart got the name wrong or simply couldn't spell in French, and instead gave the concerto the nickname "Jeunehomme," an ambiguous reference the "young man" who inspired the work. It wasn't until 2003 that Viennese musicologist Michael Lorenz finally decided to research this a bit more and showed that Mozart's spelling wasn't too atrocious: 
Victoire Jenamy (1749–1812), the daughter of the famous 18th-century ballet master Jean-Georges Noverre (1727–1810), was a gifted pianist who impressed Viennese audiences in 1773 with her "artistry and ease." Mozart may have met Mme. Jenamy when he dined with her father that year, and he certainly met her in Paris in 1778 when he had an open invitation to dine at Noverre's home.
Whether Mme. Jenamy ever performed the concerto remains a mystery. If she had, she must have been an impressive artist: Mozart took the work with him to show off his own prowess when he went looking for a new job in Mannheim and Paris in 1777-78. Melodically rich and full of imaginative touches—like the gentle minuet that lies in the middle of the rollicking finale—his Piano Concerto No. 9 is the concerto which music critic Michael Steinberg believed, "Mozart, so to speak, became Mozart."
This is the first performance of the concerto American pianist and music writer Charles Rosen considered "perhaps the first unequivocal masterpiece [of the] Classical style."
Piotr Ilyich Tchaikovsky  |

Romeo and Juliet Overture-Fantasy
Shakespeare's star-crossed lovers have inspired a great deal of music, including full-length operas and ballets, a Broadway musical, and numerous concert works. Among the best known is Tchaikovsky's Overture-Fantasy, composed at the suggestion of fellow composer Mily Balakirev, who presented a detailed outline of the work's structure. Tchaikovsky adopted this plan in a general way but did not accept all its detail. The work was finished in 1869 and premiered with little success. After revisions the following year, the work was better received, but it was not until after a third version was completed in 1880 that it became a standard repertoire item.
The work opens with a solemn theme, setting the mood of Renaissance Italy and depicting Friar Laurence. Then comes music representing the clashing swords of the conflict between the families. The lovers appear in one of Tchaikovsky's finest melodies, building to an emotional climax. The battle music returns, mixed with bits of the lovers and Friar Laurence themes. A funeral march at the end leads to a last appearance of the love theme, but the last chords echo the broken rhythm of the conflict.
The Billings Symphony performed Romeo and Juliet in 1958, 1988, 2003, and 2014. Pandemic social-distancing constraints require a much smaller orchestra than normally used for the work, so we are grateful to present James Stephenson's adaptation for chamber orchestra, recently commissioned by the Grand Rapids (MI) Symphony for the same reason.
*Programming subject to change