Classic Series
South Pacific in Concert
Friday
Mar 10, 2023
7:30PM
Faith Chapel
517 Shiloh Road
$15 - $66
Featuring Broadway and local actors
Rodgers and Hammerstein's South Pacific is an American classic, set on an island paradise with two parallel love stories navigating the dangers of prejudice and war. In this minimally staged concert adaptation, the orchestra joins the cast of local and Broadway actors on stage, putting the focus on the music, the script, and a still-timely condemnation of bigotry and hatred.
To get tickets:
Click to buy online
Call us at 406-252-3610
Visit us at 2820 2nd Avenue North
The original 1949 Broadway production of

South Pacific

won 10 Tony Awards, including all 4 Musical Acting categories—the only musical or play ever to achieve this feat. 

 

The 1950 Pulitzer Prize-winning musical is based on James A. Michener's 1947 Pulitzer Prize-winning book,

Tales of the South Pacific.

Not quite a novel nor short-story anthology, many of the situations and characters were taken from

Michener's personal encounters, including Bali

Ha'i

, Emile de Becque, Bloody Mary, and Operation Alligator.

 

The soundtrack for the movie stayed at #1 in the US for seven months—the fourth longest run ever.
Besides the many memorable tunes, the musical was intended as a protest against racism—something unheard of in popular entertainment at the time. That sparked a lot of controversy in the 1950s and the entire cast and crew risked getting blacklisted.
You get to be in the room where it happens when Anne Harrigan presents a special preview of our 2023–2024 season!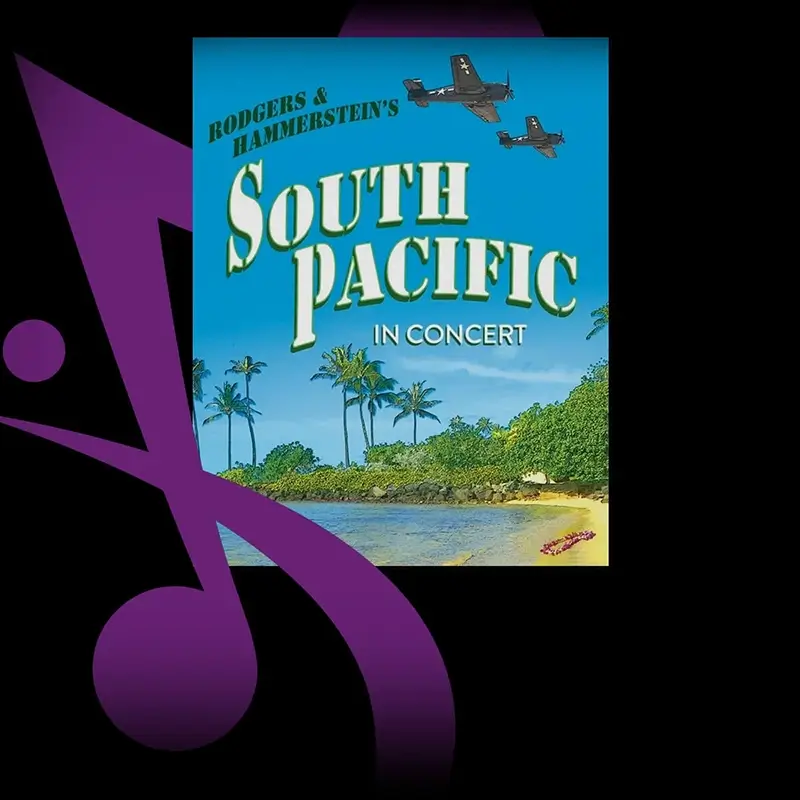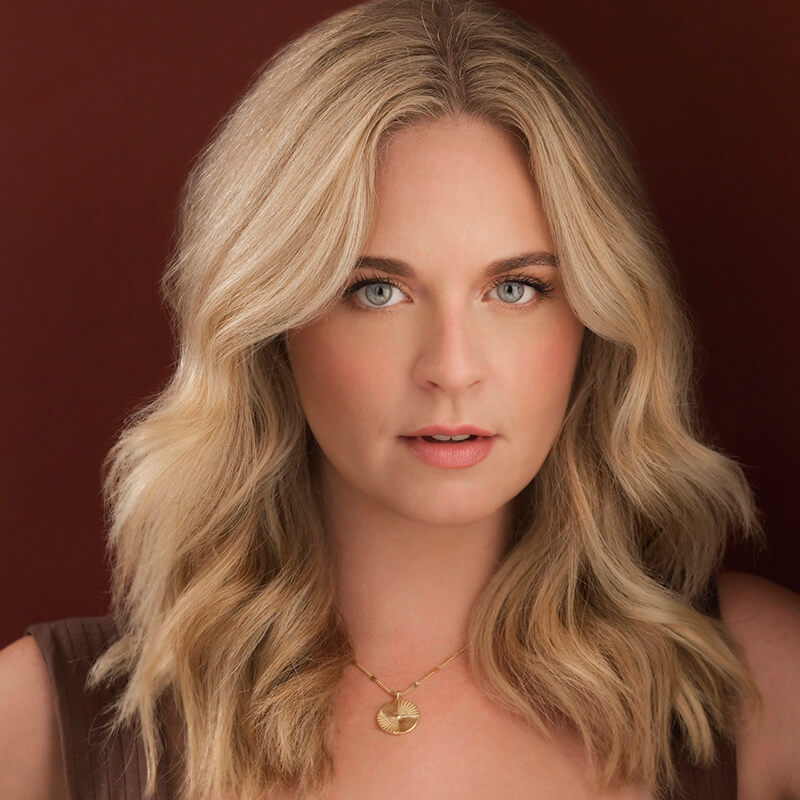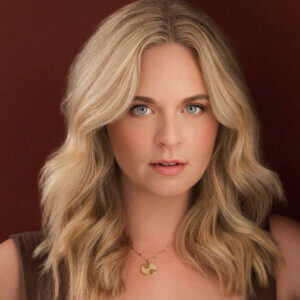 Tina Scariano | Ensign Nellie Forbush
Originally from Billings, Tina is now a New York City-based musician, actor, and podcast host. She has performed at the legendary Birdland Jazz Club, toured the country as the lead singer of A Band Called Honalee, and in 2020 debuted her solo show Feels Like Home: Celebrating the Queens of 70's Folk/Rock, which has gone on to play iconic venues in NYC's tri-state area and will be touring Fall 2023 and Spring 2024. She is a member of Actors Equity and has performed multiple contracts for Disney Cruise Line, Utah Shakespeare Festival and off-Broadway shows in NYC. Tina is also co-creator of the podcast, "Obsessed with the Best"—a show dedicated to beauty, wellness and inspirational women, and available on Apple and Spotify! @obsessedwiththebestpod. Follow Tina on Instagram @teenziano or check out her website to see where she is headed to next! www.tinascariano.com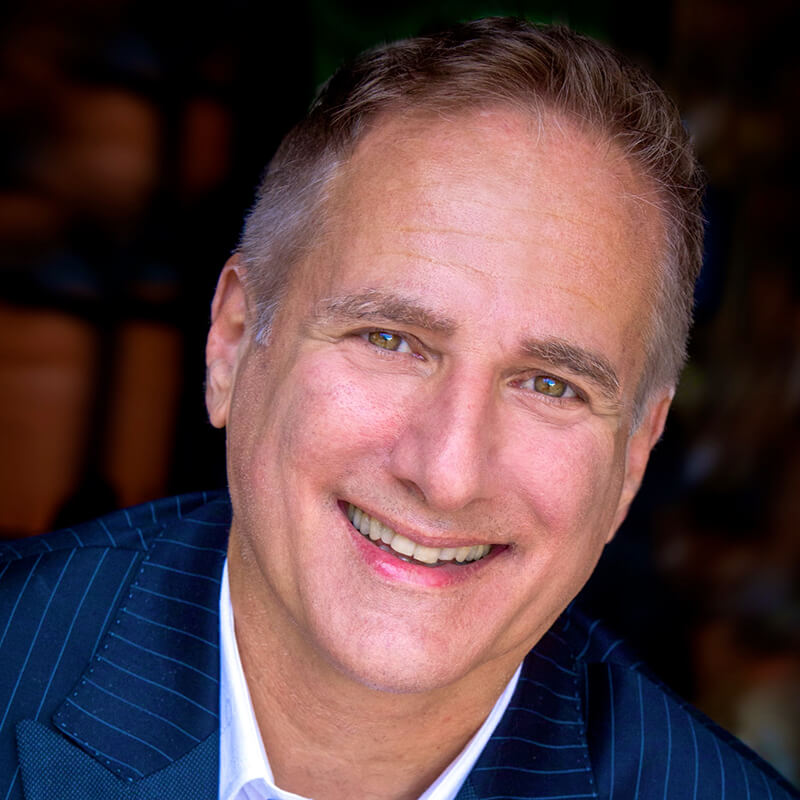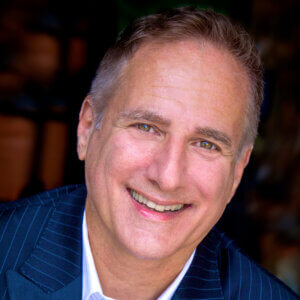 Jordan Bennett | Emile de Becque
Jordan Bennett had an interesting relationship with Joshua Logan, the original director of South Pacific. In the late 1980s, Mr. Logan was giving presentations of his life and career. As he was involved with so many musicals, he liked to have a singer with him to perform some of the well-known songs. Jordan was a frequent guest artist at these events. Jordan Bennett's birth name is Jordan Suffin. When it came time in the performance to introduce him, Joshua Logan could never get Jordan's last name correct. They were having lunch together one day when Mr. Logan asked Jordan what his middle name was. When he was told it was Bennett, Mr. Logan slammed his hand on the table and said, "That should be your professional name!" That is how he came to be known as Jordan Bennett. Jordan has starred on Broadway in Shenandoah and as Cyrano de Bergerac in Cyrano: The Musical. He also starred as the heroic Jean Valjean in the original Los Angeles company of Les Miserables, and in episodic television and film. He currently tours the U.S. and the world performing his one-man show, The FeelGood Concert.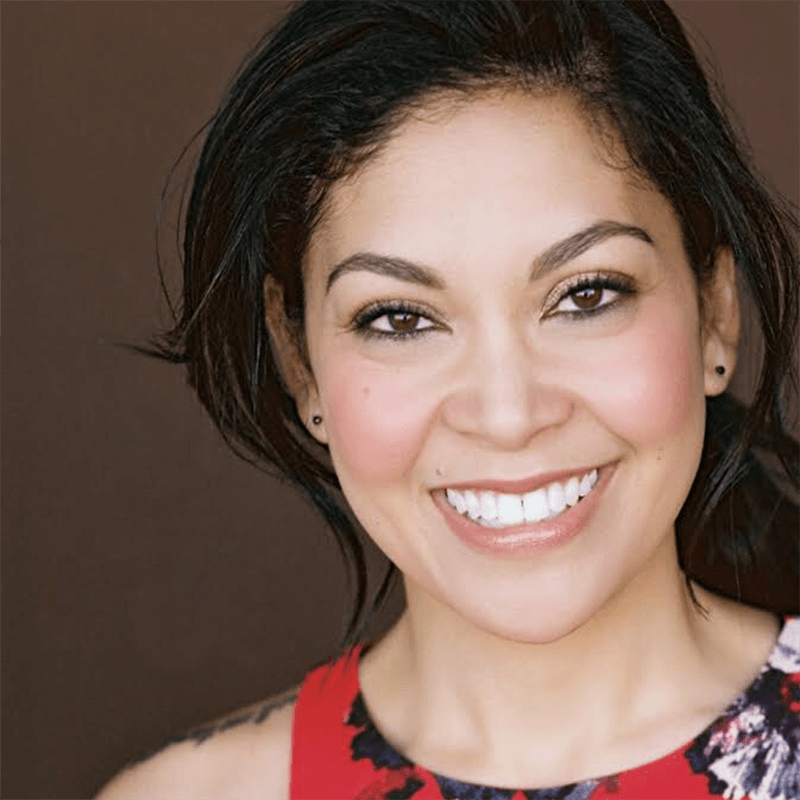 Rinabeth Astopol | Bloody Mary
Rinabeth Apostol is a San Francisco-born actor whose work, thanks to her activist parents, is deeply rooted in social justice. (Her first stage musical performance was in Peace Child, where youth from the United States and former Soviet Union sang to promote peace and reconciliation in the Cold War-era.) She has performed with numerous theaters across the U.S., her most recent work as the title role in The Chinese Lady (Capital Stage, Williamsburg, Magic Theater).  
She appeared in the world premieres of A Thousand Splendid Suns (American Conservatory Theater, Seattle Rep), Two Mile Hollow (Ferocious Lotus/National New Play Network), we, the invisibles (Humana Festival at Actors Theater of Louisville), House of Joy (California Shakespeare Theatre), Monstress (American Conservatory Theater), Monument: Four Sisters or The Sloth Play (The Magic), and The Kite Runner (San Jose Rep, Arizona Theater Company).  
Rinabeth was also involved in the world premieres and appears on the original cast recordings of the musicals The Four Immigrants: An American Musical Manga (TheatreWorks), The Cable Car Nymphomaniac (FOGG Theatre) and Imelda: A New Musical (East West Players). Other favorite musical credits include Alison in Fun Home (42nd Street Moon), herself in Starting Here, Starting Now (San Francisco Playhouse), Rita in the West Coast premiere of Groundhog Day: The Musical (SF Playhouse), and Christmas Eve in Avenue Q (San Jose Stage Company).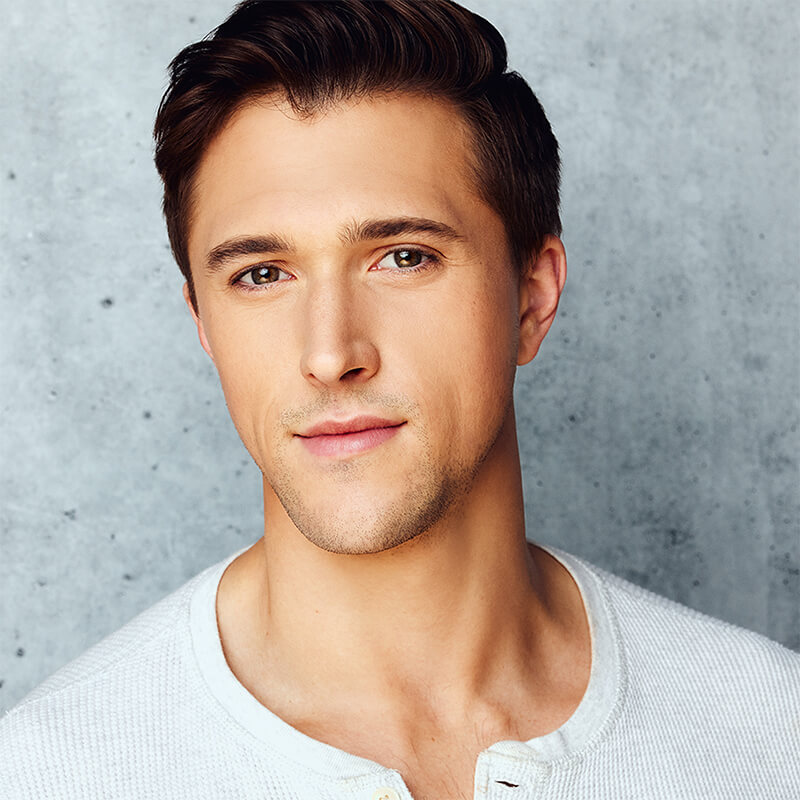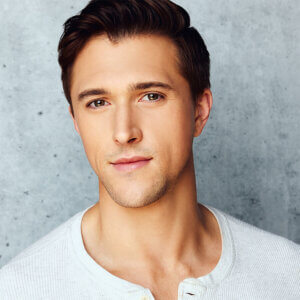 Billy Rude | Lt. Joseph Cable
Billy is thrilled to join the Billings Symphony for this special concert production of a Rogers & Hammerstein classic. A proud, Chicago-raised artist, you may have seen Billy somewhere around the country thrashing a piano as Jerry Lee Lewis on the Broadway National Tour of Million Dollar Quartet—a performance which garnered him a BroadwayWorld Award Nomination in Los Angeles this previous summer. Other credits include Sunset Boulevard (Porchlight Music Theatre), Grease (Marriott Theatre), Beauty and The Beast (Drury Lane Oakbrook Theatre). Offstage, Billy works as a music director and producer composing his own original works with his debut album of music premiering this summer. When he's not making music, Billy is a craftsman, gardener, and professional leatherworker making custom-designed instrument pieces such as guitars straps, cases, and more!
Follow Billy, @billy_rude, or on his website, www.billyrude.com, for upcoming performance dates, adventures, art and more!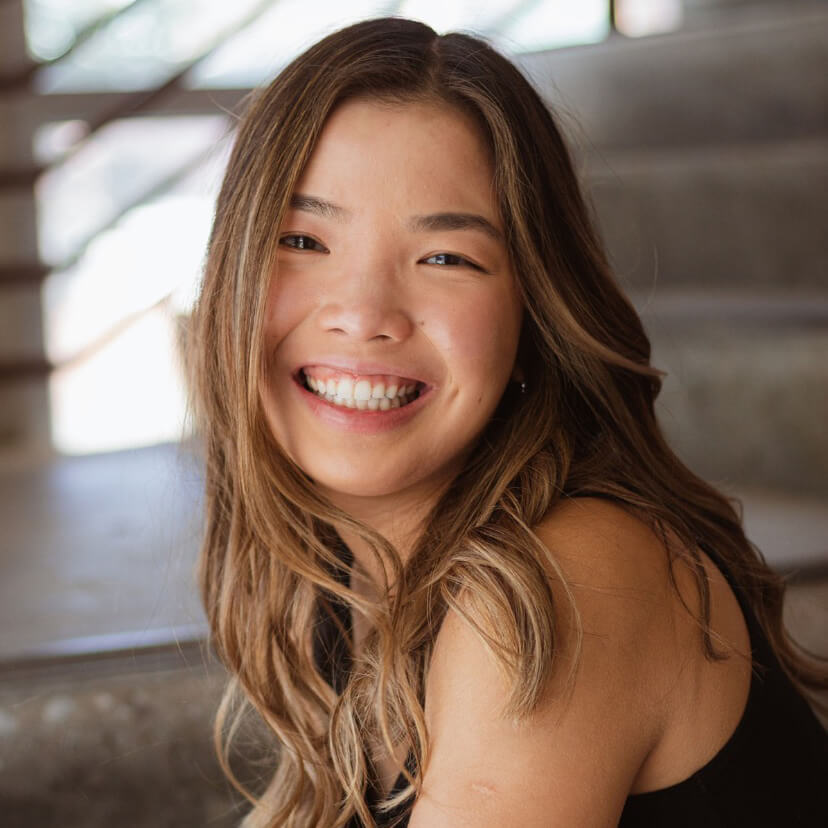 After this Billings West High School senior graduates this May, Teddi plans to attend college either at the University of Nebraska-Lincoln or Bellingham, Washington for psychology. While she saw a few plays when she was a kid, this is her first time ever being in a theatre production. She is thrilled to be part of this experience … even though this is out of her comfort zone! In her free time, Teddi loves to go hiking, watch sunsets and sunrises, play with her dog, and hang out with family and friends. A little fun fact about her is that she was adopted from China when she was a baby.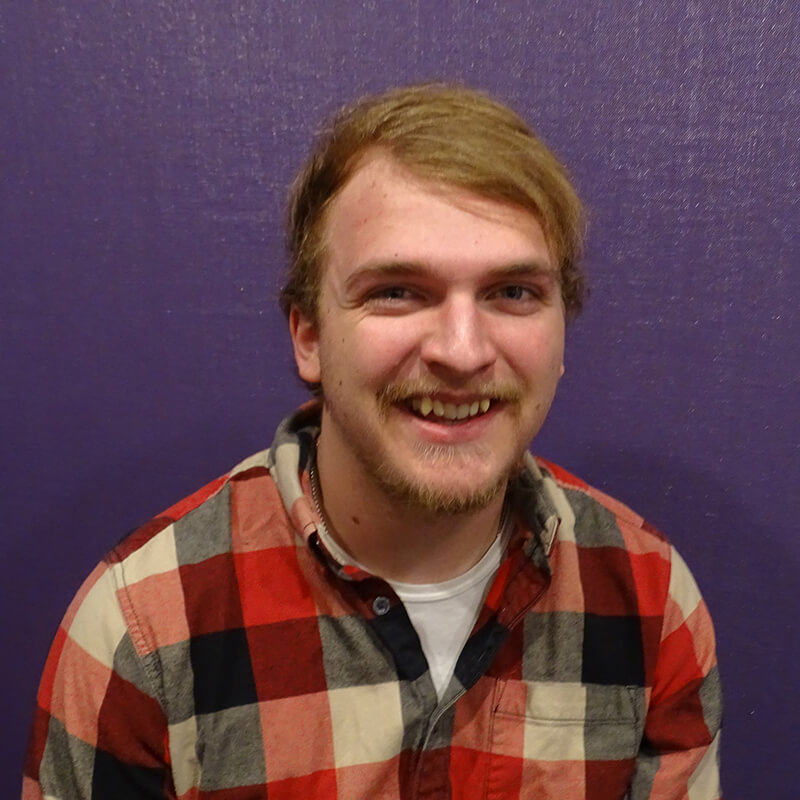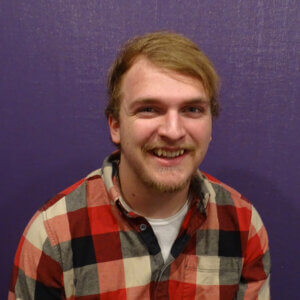 Thomas Popiel | Luther Billis
A barista at Starbucks for four years and a volunteer firefighter for two years, Thomas has been singing and doing theatre since he was eight and loves everything about it! Born and raised in Billings, he loves to help his community out in any way he can to put a smile on someone's face. And if that means playing the comedic relief, then going to make your coffee… he's on top of it! Thomas loves backpacking and shooting clay targets with his friends in his free time. His biggest drive for theatre is to put on his best show for his closest friends and family!