Classic Series
The New World
Saturday
Apr 24, 2021
2:00 PM & 7:30 PM
Saturday
Apr 24, 2021
7:30 PM Live Stream
Sunday
Apr 25, 2021
2:00 PM
Lockwood Performing Arts Center
50.00
David Kim violin
Ludwig van Beethoven Violin Concerto
Antonín Dvořák Symphony No. 9 (From the New World)
In addition to our live concerts at Lockwood Performing Arts Center, the BSOC will offer a live stream option on Saturday night so that all who wish to can attend.
Please note that masks are required at all times when in our venues.  Thank you for helping us to safely present live music in Billings!
David Kim | Violin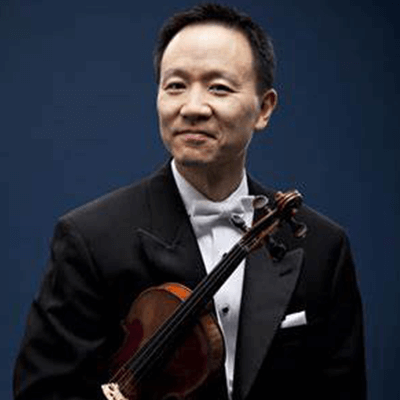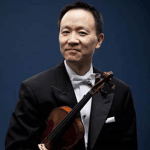 Violinist David Kim was named Concertmaster of The Philadelphia Orchestra in 1999. Born in Carbondale, Illinois in 1963, he started playing the violin at three, began studies with the famed pedagogue Dorothy DeLay at eight, and later received his bachelor's and master's degrees from The Juilliard School.
Each season, Mr. Kim appears as a guest in concert with famed modern hymn writers Keith and Kristyn Getty at venues such as the Grand Ole Opry House in Nashville, The Kennedy Center for the Performing Arts, and Carnegie Hall. In August, he returns to Nashville to perform at the Getty Music Worship Conference–Sing! 2021. Mr. Kim serves as Distinguished Artist at the Robert McDuffie Center for Strings at Mercer University in Macon. He frequently serves as an adjudicator at international violin competitions such as the Menuhin and Sarasate.
Mr. Kim has been awarded Honorary Doctorates from Eastern University in suburban Philadelphia, the University of Rhode Island, and Dickinson College. His instruments are a J.B. Guadagnini from Milan, Italy ca. 1757 on loan from The Philadelphia Orchestra and a Michael Angelo Bergonzi from Cremona ca. 1754. Mr. Kim lives in a Philadelphia suburb with his wife Jane and daughters Natalie and Maggie. He is an avid golfer and outdoorsman.
Program Notes:
Written by BSOC Librarian Lisa Bollman
Ludwig van Beethoven | Violin Concerto
 Beethoven's violin concerto was composed in the latter half of 1806 and premiered on December 23rd of that year on a concert presented by Franz Clement, the music director and concertmaster of the orchestra at the Theater an der Wien in Vienna. A child prodigy in the 1790s, Clement had a long and distinguished career and was regarded as one of the best violinists of his time. During the 1806 concert, he played a work of his own in which he made use of only one of the violin's strings and held the instrument upside down. (This came, though, at the end of the program, not, as legend has it, between the movements of Beethoven's concerto.)
Another legend is that Beethoven didn't have the concerto finished until the last minute and the Clement had to sightread his part. This one has a bit of truth to it. While there was no time for a rehearsal with the orchestra, Clement had worked closely with Beethoven throughout the compositional process, so he was familiar with the music. Beethoven continued to polish the solo part after the first performance. There are slightly different versions of it in several authentic early sources, and scholars are uncertain as to which, if any, represents Beethoven's final preference.
Although the concerto was well received by the audience at the premiere, the critics were less kind. They agreed that it contained some beautiful passages, but felt that it was too long, repetitive, and diffuse to be successful. It was published, but very rarely performed. In 1807, at the request of a publisher hoping for increased sales, Beethoven arranged the solo part for piano. It was not until the 13-year-old Joseph Joachim performed the original violin version in 1844, that the concerto became a staple of the repertoire. (The piano version, generally regarded as being not very effective, is only occasionally performed as a curiosity.)
The Billings Symphony has accompanied Beethoven's only violin concerto four times: Jackie Melvin (1966), Peter Zazofsky (1979), Jasper Wood (2003), and Chee-Yun (2009).
Antonín Dvořák | Symphony No. 9 (From the New World) 
A wave of artistic nationalism swept over much of Europe in the 19th century. In the United States, literature had already established a unique voice, but the other arts, particularly music, lagged behind, still dominated by models inherited from overseas. Jeanette Thurber, wife of a wealthy New York merchant, sought to change this and founded the National Conservatory of Music in 1888. Created for African American musicians, the Conservatory focused on the study of African American and Native American music. Thurber sought out Antonín Dvořák to head her new Conservatory because of his fame and his deep interest in folk and traditional music. He was initially reluctant, but when Thurber offered him a salary five times what he was making in Prague, he gave in.
In September 1892, Dvořák assumed the leadership of the National Conservatory of Music in New York. His teaching and administrative duties initially left him little time for composing, but toward the end of December, he began jotting down ideas for a new symphony. From January to May 1893 he sketched the work out in fall, orchestrating it over the summer while visiting a colony of Bohemian immigrants at Spillville in Northeastern Iowa. The completed symphony, which Dvořák titled, From the New World, premiered to immediate acclaim on December 16, 1893, with Anton Seidl conducting the New York Philharmonic Society at Carnegie Hall.
Though the influence of a number of musical styles is clear in the New World Symphony, how exactly that influence exhibited itself is still open to debate. Leonard Bernstein famously examined the Symphony in a 1956 lecture and found influences, if not actual quotations, from Czech and American sources as well as German, French, Scottish, and even Chinese. It isn't hard to hear seeming quotations of familiar American songs like "Swing Low, Sweet Chariot" in the first movement or "Three Blind Mice" in the fourth.
Dvořák, however, disclaimed the idea that he quoted any actual Native American, African American, or other folk songs: "Omit the nonsense about my having made use of 'American' motifs … I tried only to write in the spirit of those national melodies." The title, which he had added shortly before delivering the score to Seidle, Dvořák later explained as his "impressions and greetings from the New World."
Including its Billings Symphony premiere in April 1953, Dvořák's New World has been programmed seven times (plus two performances of the final movement at Symphony in the Park).
*Programming subject to change