Free Family Series
Billings Symphony Youth Orchestra Fall Concert
Sunday
Dec 4, 2022
4 PM
Lockwood Performing Arts Center
1932 U.S. Hwy 87 E.
Donations Encouraged
The Billings Symphony Youth Orchestra (formerly Billings Youth Orchestra) presents a December concert as part of their 15th season featuring four orchestras with students from preschool to college age and include home-schooled students and students from outlying rural schools. BYSO is a premier orchestral experience for talented young musicians in the area, open to all students by audition.
Billings Symphony Youth Orchestra Fall Concert
Sunday, Dec. 4, 2022 | 4PM
Lockwood Performing Arts Center
Barb Kirk, Preludio Strings Director
Katie Krumdieck, Concert Orchestra Director
Lindsey Selman, Young Artist Orchestra Director
Randy Tracy, Repertory Orchestra Director
Sue Logan, Repertory Winds Coach
PRELUDIO STRINGS
Russian Music Box
Soon Hee Newbold
Themes from the Nutcracker
Pyotr Ilyich Tchaikovsky |arr. Carrie Lynn Gruselle
Gaelic Castle
Soon Hee Newbold
Gotta Rock!
Jenanne Solberg
REPERTORY WINDS ENSEMBLE
Twelve Trios for Two Horns and Bass (selections)
Friedrich Belcke (1795–1874)
Ten Pieces for Two Horns and Bass (selections)
Ignaz Böck (1734–1809)
Tyler Murray and Lily Whited, horn
Tony Ninichuck, bassoon
CONCERT ORCHESTRA
Suite from The Snowman
Howard Blake (b. 1938) | arr. Tony Osborne (1947–2019)
Music Box Dance • Walking in the Air • Dance of the Snowmen
Music from Pirates of the Caribbean
Klaus Badelt (b. 1967) | arr. Larry Moore (b. 1946)
Boreas (The Cold, North Wind)
Todd Parrish (b. 1971)
REPERTORY WINDS ENSEMBLE
Notturno (selections)
Carl Ditters von Dittersdorf (1739–1799)
Adagio • Menuetto • Fuga
Julia Small and Amy Thompson, flute
Gwen Thompson and Eliza Seifert, oboe
YOUNG ARTIST ORCHESTRA
Freedom Train
Robert Sieving
Unst Boat Song
Traditional Shetland tune | arr. Danish String Quartet
The Shepherd King: Overture
Wolfgang Amadeus Mozart | arr. Percy Hall
REPERTORY WINDS ENSEMBLE
Nocturne, Op. 9, No. 2
Frederic Chopin (1810–1849) | arr. Lily Whited
Julia Small and Amy Thompson, flute
Gwen Thompson and Eliza Seifert, oboe
Tony Ninichuck, bassoon
Tyler Murray and Lily Whited, horn
REPERTORY ORCHESTRA
Symphony No. 53, "L'Impériale"
Franz Joseph Haydn (1732–1809)
Largo maestoso – Vivace
Andante (theme and variations)
Menuetto
Presto
---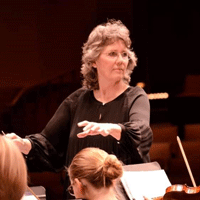 BARB KIRK | PRELUDIO STRINGS DIRECTOR

Sponsored by John and Barbara Curry
Barb has always lived a life immersed in music. A member of the Billings Symphony since ninth grade, she plays regularly in orchestras throughout Montana and Wyoming, and has, thus, had the pleasure of performing with a plethora of diverse artists, including Red Skelton, Glen Campbell, Chet Atkins, Tom Jones, Doc Severinsen, Moody Blues, Wynonna Judd, Kansas, and Mannheim Steamroller. Some of the highlights of her career are playing in the Helena Summer Symphony with Mark O'Connor, and performing with Yo-Yo Ma, Itzhak Perlman, Midori, Joshua Bell, and Evelyn Glennie with the Great Falls Symphony. She received her bachelor's degree in music education from MSU-Billings and her master's degree in teaching from Grand Canyon University, and since 1970, has maintained a private violin studio. She is honored to be a part of BSYO.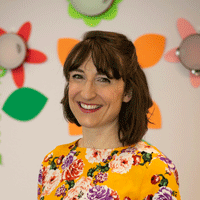 KATIE KRUMDIECK | CONCERT ORCHESTRA DIRECTOR

Katie Krumdieck is a certified music teacher with over 17 years of teaching experience. She has a BA in K-12 Music Education from Eastern Washington University and certifications in early childhood music from Musikgarten and First Steps in Music. Katie earned her Early Childhood Ministry Certification from Martin Luther College. Originally from Wenatchee, WA, Katie spent time teaching orchestra in grades 3–8 in Thousand Oaks, Oxnard and Ventura, CA.  After moving to Billings in 2008 she became the music teacher at Blue Creek School and started an orchestra program there. She currently teaches music and piano at Apostles Lutheran Fine Arts Preschool and is the director of Joyful Noises, an early childhood Christian music education program. Katie enjoys playing viola, crafting, cooking, camping, and spending time with her husband and three children.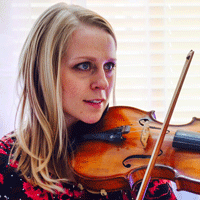 LINDSEY SELMAN | YOUNG ARTIST ORCHESTRA DIRECTOR
A Yellowstone County native, Lindsey began her musical studies at the age of five. In 2010, she earned a BA in church music with an emphasis on violin performance from Heartland Baptist Bible College in Oklahoma City, and has spent several years involved in church music, performing, directing, recording, and leading workshops across the US, Canada, and Russia. In addition to BSYO, Lindsey also performs and teaches with several other local organizations, including the Billings Symphony and Stillwater String Quartet, and maintains a studio of private students.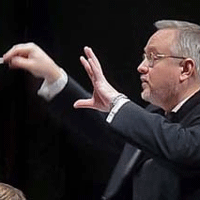 RANDY TRACY | REPERTORY ORCHESTRA DIRECTOR

Sponsored by John and Barbara Curry
Mr. Tracy began his professional performance career in high school, and received his musical training in Colorado, New York, and the Aspen and Tanglewood music festivals. He continues to be active as a soloist, conductor, chamber musician, and orchestra violinist. Currently the Concertmaster of the Billings Symphony, other professional associations—past and present—include the Red Lodge Chamber Players, New Harmony (Indiana) Music Festival, Red Lodge Music Festival, Fort Collins Symphony, Denver Symphony, and the Yellowstone Chamber Players. He currently holds positions at Rocky Mountain College and Montana State University Billings; and his private violin studio, which he has maintained since high school, has produced many award- and scholarship-winning students. A native of the Rocky Mountain West, Mr. Tracy chose this area as his permanent home.
SUE LOGAN | REPERTORY WINDS COACH

Principal oboist with the Billings Symphony and Rimrock Opera Orchestras, and freelances with other Montana orchestras, Ms. Logan is also adjunct faculty at both Rocky Mountain College and MSU-Billings and maintains a private oboe studio. Ms. Logan has been on the faculty of the Red Lodge Music Festival for the past several years. Her chamber music perfor­mances with the RLMF faculty and the Yellowstone Chamber Players have been broadcast on NPR's Performance Today. Ms. Logan earned bachelor's and Master's degrees in Oboe Performance from the Juilliard School (NYC). Her first experience playing in a youth orchestra was when she was 15 years old, and she toured Switzerland with the Northern Virginian Youth Orchestra. Coaching the BSYO winds is a way to pass her love of playing orchestral and chamber music on to the next generation of musicians.