Sukin Series
Anything Goes: The Music of Cole Porter
Saturday
Jun 5, 2021
7:00 PM
Babcock Theater
The BSOC proudly teams up with the local talent of the Rocky Mountain Jazz Collective. Join Scott Jeppesen and his friends as they pay homage to legendary Cole Porter.
With special guests:
Hannah Jeppesen, vocals
Emerald Hart, vocals
Amy Schendel, vocals
Marie Smith, vocals
rockymountainjazzcollective.com
Please note that masks are required at all times when in our venues.  Thank you for helping us to safely present live music in Billings!
All tickets will be honored for the postponed concert.
Hear some of Cole Porter's famous hits!
Anything Goes, Miss Otis Regrets, What Is This Thing Called Love?, Just One Of Those Things, I've Got You Under My Skin, From This Moment On, Begin the Beguine, I Get A Kick Out Of You, Ev'ry Time We Say Goodbye, It's Alright With Me, You'd Be So Nice To Come Home To
Rocky Mountain Jazz Collective

The Rocky Mountain Jazz Collective was created in 2019 by highly respected members of the jazz community in Montana. Through education outreach in the community and regular performance in an environment that is best suited for listening, the mission of the RMJC is to create greater awareness and appreciation for jazz music and history in the Rocky Mountain region.
RMJC aims to increase appreciation and awareness of jazz music through the performance of themed programs consisting of material with cultural and historical significance to the history and development of jazz.
Scott Jeppesen | Saxophone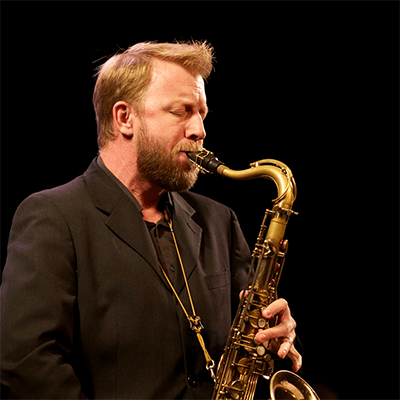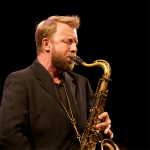 Scott Jeppesen is an Assistant Professor of Music at MSU Billings teaching music theory, ear training, music history, jazz combo, and private lessons on saxophone, clarinet, and flute.
Scott is an alumnus of the University of Southern California where he earned Bachelor of Music, Master of Music, and Doctor of Musical Arts degrees in Jazz Studies.
Prior to accepting the position at MSU Billings, Scott lived in Los Angeles for seventeen years. In that time, he performed with Maria Schneider, Bobby McFerrin, Burt Bacharach, Lalo Schifrin, Alan Pasqua, Bill Watrous, Shelly Berg, Manhattan Transfer, Stevie Wonder, Nancy Wilson, Artie Shaw, Bob Mintzer, Dave Brubeck, Natalie Cole, Louis Bellson, Al Jarreau, Steve Miller, Randy Brecker, and James Moody … just to name a few. Scott has composed and arranged for many different artists including Steve Miller, Ramsey Lewis, Natalie Cole, Ruben Studdard, Dave Koz, Ledisi, Burt Bacharach, Monica Mancini, Scott Martin, and the PBS special, We Love Ella! A Tribute to Ella (Fitzgerald), which aired in the spring of 2007.
In 2009, he co-founded Cultivating Creative Minds along with his wife, Roxanne, to provide art instruction to elementary school-aged students throughout Santa Clarita, CA.
Scott has also performed clinics for many colleges, high schools, and middle schools around northern and southern California including the University of Southern California, Cal State University Sacramento, Brubeck Institute at the University of the Pacific, Cal State University Northridge, Cal State University Sonoma, American River College, West Ranch High School, Canyon High School, and Saugus High School. In addition to clinics, Scott is in demand as a featured guest artist. In 2014, Scott was the featured artist with California State University Sacramento jazz ensembles where they performed the music of the Joe Henderson Big Band. In the same year, Scott was the guest artist for the SuperJazz at the Ranch festival in Stevenson Ranch, CA, where he performed a duo set with Russell Ferrante of the legendary Yellowjackets.
John Roberts | Trombone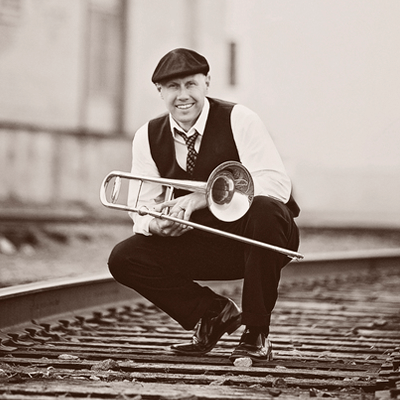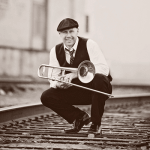 John began playing the piano at the age of 5 while living on an isolated ranch in Southeastern, Montana. At age 11, he picked up the trombone to play in the grade school band. After graduating in 1996 from MSU Billings with a BA in Music Performance, John moved to Los Angeles to earn his Master of Fine Arts in Western Orchestral Trombone Performance from California Institute of the Arts.
Feeling equally comfortable in orchestral and commercial music realms, John has toured, recorded, and performed in Los Angeles, around the U.S., and around the world, including Mexico, India, Asia, Europe, the Caribbean, Australia, and Africa. Tours include Ricardo Lemvo and Makina Loca (Congolese/Cuban), Bobby Womack (Soul), Los Pinguos (Argentine), The Temptations, The New Orleans Jazz Orchestra, and others. Other performances and recordings include multiple American and Latin Grammy concerts, Fallout Boy, Chris Botti, Feist, Sting, Dr. Dre, Jill Scott, Mariah Carey, Lady Gaga, Frank Sinatra Jr., Chaka Khan, Burt Bacharach, The Ojays, Cher, Beverly Crawford, Christina Aguilera, NPR, PBS, Disney, and others.
After 17 years based in Los Angeles, John is now on staff at MSU Billings teaching jazz, music theory, low brass, and world music. He regularly works and performs as a clinician and guest artist in schools, continuing to hone his skills as an educator by sharing the 'real world' of music with his students.
John is active in Montana and Los Angeles performing and studio scenes as an arranger, bandleader, session player, and composer. Recent projects include Ricardo Lemvo's new Cuban-West African album, Straight Outta Compton, and John's own world-fusion record, Soul y Pimienta, which blends Cuban, African, and American soul and jazz elements.
When not dabbling in the world of music, John is likely found (or not found!) gallivanting about the mountains or prairie via foot, 4WD, skis, or mountain bike.
Erik Olson | Piano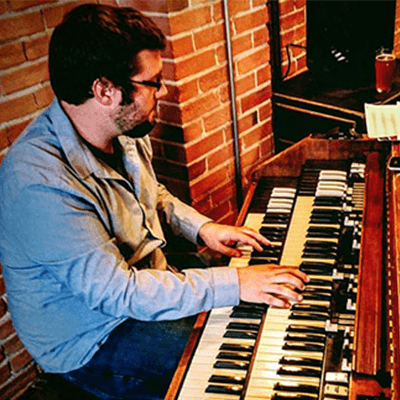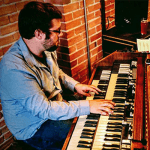 A native of Powell, Wyoming, Erik Olson has proven to be an exciting new addition to the Billings MT music scene. His talents as a pianist, woodwind specialist, composer, and educator have kept him busy performing in the Northwest region.
Having two musicians as parents, Erik took to music at a young age. He began taking piano lessons at 5 and was performing for crowds by the time he was 8. Upon entering high school, Erik quickly gained recognition as one of the best young musicians in the state and was already playing regularly with some of the most prominent performers in the rocky mountain region. During his secondary education at Northwest College in Powell, Wyoming, and at the University of Wyoming, Erik won awards at numerous classical and jazz competitions around the country.
Erik plays in a number of well-known Montana groups, namely Parker Brown and the Bleeding Hearts, Alex Nauman Organ Trio, Kyle Shobe, and the Walk 'em Boys, The Walkers Trio, and The Big Sky Trio. He has also performed and recorded with various country, classical, funk, rock, R&B, hip hop, and soul groups around the area. At only 28 years old, Erik has performed with jazz legends Stefon Harris, Steve Turre, and the Glenn Miller Orchestra. Other notable artists he has performed with include Nick Mancini, Ronnie Bedford, Kansas, Dave Pietro, and Eric Reed.
In 2013, Erik accepted a position at Sheridan College as a piano and saxophone instructor, and is also one of the founders of Allied Music, well-known performing arts academy located in Billings. For the past 5 years, Erik has played and taught in and around the Billings area, helping to expand Montana's music scene.
Parker Brown | Bass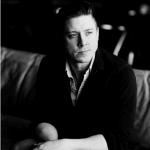 Specializing in double bass, electric bass, and guitar, Parker Brown is a private instructor, songwriter, and freelance and studio musician.
At his private studio in Allied Music, he manages a full studio of bassists and guitarists with skill levels ranging from beginner to advanced. Parker also works as an adjunct faculty member at Rocky Mountain College and MSU Billings and performs with well-known projects in the region such as Parker Brown and the Bleeding Hearts, Big Sky Trio, Grant Jones Band, Whitney Center, Jazz Orchestra, Kyle Shobe and the Walk 'em Boys; Wordsongs with Poet Dave Caserio, and The Hellroaring.
As a freelance musician Parker has performed with jazz musicians Jeff Hamilton, Ronnie Bedford, Jack Walrath, John Stowell, Ronnie Blake, John Harbaugh, and Nick Mancini.
As a studio musician, Parker has recorded bass and guitar on over twenty albums, and his first solo album, We Were Young, won best album in 2016 for the Billings music awards.
Roxanne Jeppesen | Percussion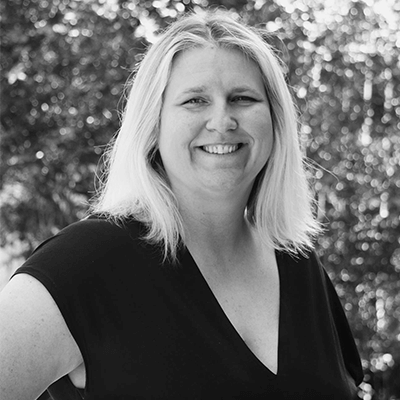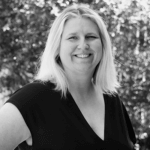 Roxanne Jeppesen is a native of Northern California and received her BA from the University of California Los Angeles (UCLA) and MA from the University of Southern California (USC).
Roxanne has a K-12 Music Teaching Credential from the State of California. She has held K-12 music teaching positions, including Band Director for Burbank Unified School District and Band Director and General Music teacher for Sulphur Springs Union School District.
Roxanne is the President and founder of the 501c3 non-profit organization, Cultivating Creative Minds, which in 2019, employed 32 professional teaching artists who provided 45 minutes of arts instruction per week to over 5,000 students. Roxanne is currently a part time professor at MSUBillings and has taught Applied Drum-set, Enjoyment of Music, Percussion Pedagogy and Techniques, and K-12 Music Methods.
Roxanne studied drum-set performance with Billy Higgins, Dan Schnelle, Sherman Ferguson, Rick Lotter, and Stan Lunetta and has performed with many artists around California and Montana including Kenny Burrell, Barbara Morrison, Billy Higgins, Tom Rainer, Scott Jeppesen, Golden Oak Community Big Band, Magic City Jazz Orchestra, Billings Community Concert Band, Billings Studio Theater's production of Evita, Billings Studio Theater's production of Elf the Musical, Billings Studio Theater's production of Mama Mia, Nova Center for Performing Arts production of Inside Out, Billings Studio Theater's production of Young Frankenstein, 2nd Avenue Stompers, Reflections Band, Brickhouse Band, Delta Bound and Skyview High School's Spring Pops Concerts.
Roxanne is an active member of the National Association for Music Education and the Montana Music Educators Association. She received an Honorary Award from the Sulphur Springs Union School District, a PTA Honorary Award, a Community Service Award from the Canyon Country Community Association, the Golden Apple Award from the Santa Clarita Valley Association of California School Administrators, the Max H. Gluck Foundation Award for Music Outreach, and was the Valedictorian of Rio Linda Senior High School.
Thomas Burke | Alto Saxophone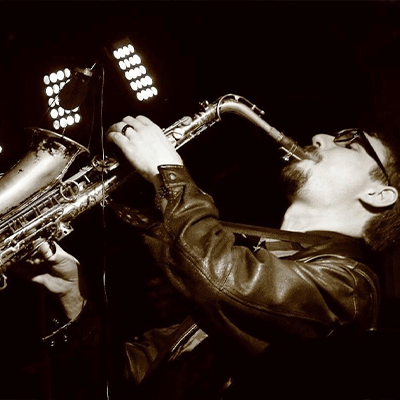 Thomas Burke fell in love with music playing alto saxophone at age 11. At the University of Northern Colorado Thomas performed and toured with the UNC Wind Ensemble, UNC Jazz Lab II, The Fort Jazz Big Band, Rocky Mountain Saxophone Quartet, and the Estes Park Big Band.
After graduating with a Bachelor of Music in Saxophone Performance, Thomas worked as a show band performer for Carnival Cruise Lines. This included tours of the Caribbean, Mexican Riviera, Central America, Alaska, and Hawaii. In 2013, Thomas completed a Master of Education from Montana State University Billings. After teaching for four years at Elder Grove schools, Mr. Burke began working as an elementary band teacher for Billings Public Schools in 2017. As of fall 2020, Mr. Burke is director of bands at Ben Steele Middle School and an assistant band director for Senior High.
*Programming subject to change