Sukin Series
Duke Ellington's Far East Suite
5.15.21
7:00 PM
Location: Babcock Theater
Experience Duke Ellington's 1968 Grammy Award-winning Far East Suite as performed by the Rocky Mountain Jazz Collective.
rockymountainjazzcollective.com
Please note that masks are required at all times when in our venues.  Thank you for helping us to safely present live music in Billings!
Duke Ellington's 1968 Grammy-award winning album The Far East Suite is a reflective journey of a State-Department sponsored tour in 1963 through the Middle East and Near East as told through the eyes and ears of Ellington's band. The final nine-piece suite is the last collaboration between Ellington and Billy Strayhorn and is widely considered to be their masterpiece. Strayhorn passed away just over five months after the album was released. The album conveys the excitement and awe the band experienced as they traveled. It continues to capture the imagination with its original scores like Tourist Point of View; Bluebird of Delhi; Isfahan; and Ad Lib on Nippon.
Rocky Mountain Jazz Collective

The Rocky Mountain Jazz Collective was created in 2019 by highly respected members of the jazz community in Montana. Through education outreach in the community and regular performance in an environment that is best suited for listening, the mission of the RMJC is to create greater awareness and appreciation for jazz music and history in the Rocky Mountain region.
RMJC aims to increase appreciation and awareness of jazz music through the performance of themed programs consisting of material with cultural and historical significance to the history and development of jazz.
Scott Jeppesen | Saxophone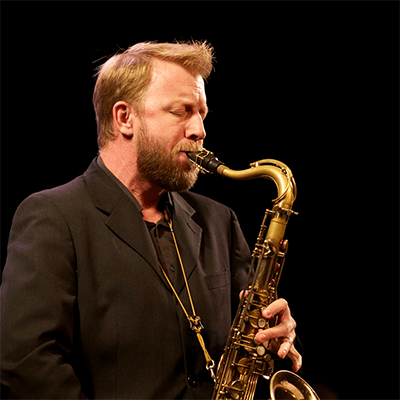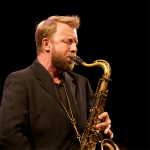 Scott Jeppesen is an Assistant Professor of Music at MSU Billings teaching music theory, ear training, music history, jazz combo, and private lessons on saxophone, clarinet, and flute.
Scott is an alumnus of the University of Southern California where he earned a Bachelor of Music, Master of Music, and Doctor of Musical Arts degrees in Jazz Studies.
Prior to accepting the position at MSU Billings, Scott lived in Los Angeles for seventeen years. In that time, he performed with Maria Schneider, Bobby McFerrin, Burt Bacharach, Lalo Schifrin, Alan Pasqua, Bill Watrous, Shelly Berg, Manhattan Transfer, Stevie Wonder, Nancy Wilson, Artie Shaw, Bob Mintzer, Dave Brubeck, Natalie Cole, Louis Bellson, Al Jarreau, Steve Miller, Randy Brecker, and James Moody … just to name a few. Scott has composed and arranged for many artists including Steve Miller, Ramsey Lewis, Natalie Cole, Ruben Studdard, Dave Koz, Ledisi, Burt Bacharach, Monica Mancini, Scott Martin, and the PBS special, We Love Ella! A Tribute to Ella (Fitzgerald), which aired in the spring of 2007.
In 2009, he co-founded Cultivating Creative Minds along with his wife, Roxanne, to provide art instruction to elementary school-aged students throughout Santa Clarita, CA.
Scott has also performed clinics for many colleges, high schools, and middle schools around northern and southern California including the University of Southern California, Cal State University Sacramento, Brubeck Institute at the University of the Pacific, Cal State University Northridge, Cal State University Sonoma, American River College, West Ranch High School, Canyon High School, and Saugus High School. In addition to clinics, Scott is in demand as a featured guest artist. In 2014, Scott was the featured artist with California State University Sacramento jazz ensembles where they performed the music of the Joe Henderson Big Band. In the same year, Scott was the guest artist for the SuperJazz at the Ranch festival in Stevenson Ranch, CA, where he performed a duo set with Russell Ferrante of the legendary Yellowjackets.
John Roberts | Trombone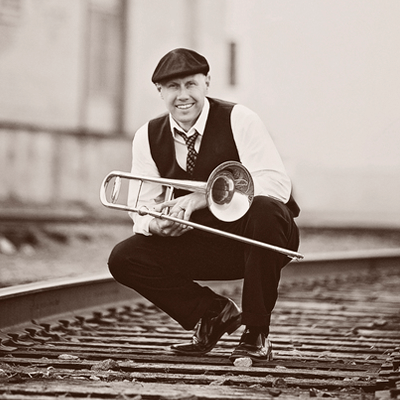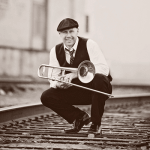 John began playing the piano at the age of 5 while living on an isolated ranch in Southeastern, Montana. At age 11, he picked up the trombone to play in the grade school band. After graduating in 1996 from MSU Billings with a BA in Music Performance, John moved to Los Angeles to earn his Master of Fine Arts in Western Orchestral Trombone Performance from the California Institute of the Arts.
Feeling equally comfortable in orchestral and commercial music realms, John has toured, recorded, and performed in Los Angeles, around the U.S., and around the world, including Mexico, India, Asia, Europe, the Caribbean, Australia, and Africa. Tours include Ricardo Lemvo and Makina Loca (Congolese/Cuban), Bobby Womack (Soul), Los Pinguos (Argentine), The Temptations, The New Orleans Jazz Orchestra, and others. Other performances and recordings include multiple American and Latin Grammy concerts, Fallout Boy, Chris Botti, Feist, Sting, Dr. Dre, Jill Scott, Mariah Carey, Lady Gaga, Frank Sinatra Jr., Chaka Khan, Burt Bacharach, The Ojays, Cher, Beverly Crawford, Christina Aguilera, NPR, PBS, Disney, and others.
After 17 years based in Los Angeles, John is now on staff at MSU Billings teaching Jazz, music theory, low brass, and world music. He regularly works and performs as a clinician and guest artist in schools, continuing to hone his skills as an educator by sharing the 'real world' of music with his students.
John is active in Montana and Los Angeles performing and studio scenes as an arranger, bandleader, session player, and composer. Recent projects include Ricardo Lemvo's new Cuban-West African album, Straight Outta Compton, and John's own world-fusion record, Soul y Pimienta, which blends Cuban, African and American soul and jazz elements.
When not dabbling in the world of music, John is likely found (or not found!) gallivanting about the mountains or prairie via foot, 4WD, skis or mountain bike.
Mark Fenderson | Trumpet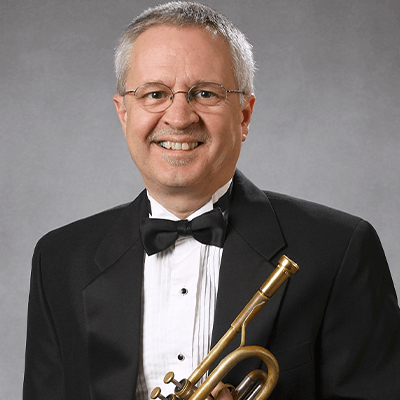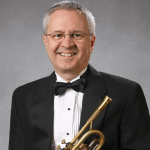 Dr. Mark Fenderson is the Associate Professor of High Brass at MSU Billings. Dr. Fenderson also conducts the Symphonic Band.
He earned his BA from the University of Southern Maine, his MM from the University of South Florida, and his DMA in trumpet performance from the University of North Texas.
He is the principal trumpet of the Billings Symphony and the Rimrock Opera Orchestra, as well as a member of the Yellowstone Chamber Players and the Billings Brass. During the summer, Dr. Fenderson is on the faculty of the Red Lodge Music Festival.
A native of Maine, he was a member of the Portland Symphony Orchestra before moving to Florida, where he taught at the University of Tampa and was a staff musician at Busch Gardens, Tampa Bay.
Erik Olson | Piano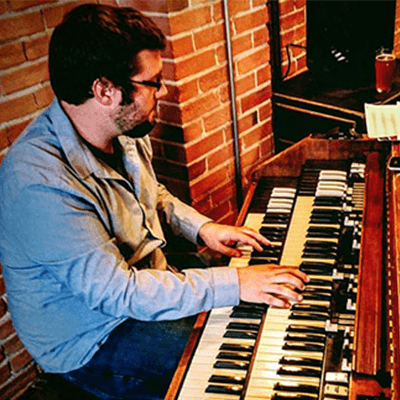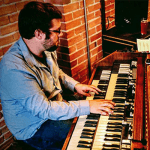 A native of Powell, Wyoming, Erik Olson has proven to be an exciting new addition to the Billings MT music scene. His talents as a pianist, woodwind specialist, composer, and educator have kept him busy performing in the Northwest region.
Having two musicians as parents, Erik took to music at a young age. He began taking piano lessons at 5 and was performing for crowds by the time he was 8. Upon entering high school, Erik quickly gained recognition as one of the best young musicians in the state and was already playing regularly with some of the most prominent performers in the rocky mountain region. During his secondary education at Northwest College in Powell, Wyoming, and at the University of Wyoming, Erik won awards at numerous classical and jazz competitions around the country.
Erik plays in a number of well-known Montana groups, namely Parker Brown and the Bleeding Hearts, Alex Nauman Organ Trio, Kyle Shobe, and the Walk 'em Boys, The Walkers Trio, and The Big Sky Trio. He has also performed and recorded with various country, classical, funk, rock, R&B, hip hop, and soul groups around the area. At only 28 years old, Erik has performed with jazz legends Stefon Harris, Steve Turre, and the Glenn Miller Orchestra. Other notable artists he has performed with include Nick Mancini, Ronnie Bedford, Kansas, Dave Pietro, and Eric Reed.
In 2013, Erik accepted a position at Sheridan College as a piano and saxophone instructor and is also one of the founders of Allied Music, a well-known performing arts academy located in Billings. For the past 5 years, Erik has played and taught in and around the Billings area, helping to expand Montana's music scene.
*Programming subject to change