Sukin Series
Folk Musings with Tyler & Elizabeth
Thursday
Jan 13, 2022
7:00 PM
Billings Depot
$15 - $30
Tyler Menzales flute
Elizabeth Adcock guitar
Join BSOC Principal flutist Tyler Menzales and Billings guitarist Elizabeth Adcock for Folk Musings, an evening of music inspired
by folk tunes from around the world including lively peasant songs from Eastern Europe, the sultry tangos of Argentina, and the familiar tunes of America's Appalachian region.
TYLER MENZALES | FLUTE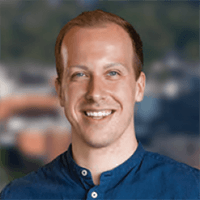 Flutist Tyler Menzales is an active solo, orchestral, and chamber musician. He is the principal flutist of the Billings Symphony Orchestra & Chorale, and previously Third Flute and Solo Piccolo with the Great Falls Symphony Orchestra in Great Falls, Montana.
Tyler is a sought-after educator with a private flute studio, as well as engagements for masterclasses, group workshops, and chamber coachings. He currently serves on the Board of Directors for the Montana Flute Association, serving as president from 2018–2020. Additionally, he has returned to the Interlochen Flute Institute each summer as a teaching assistant since 2015.
Previous engagements include one season as principal flutist with Opera Saratoga in Saratoga Springs, NY, two years at the Aspen Music Festival and School where he held a fellowship in the American Academy of Conducting Orchestra, and one season as principal flute of the Ohio Light Opera Orchestra. A winner of Aspen's Woodwind Concerto Competition, Mr. Menzel performed Carl Reinecke's Flute Concerto with the American Academy of Conducting Orchestra in 2013.
Mr. Menzel holds a Master of Music degree from The Juilliard School, where he studied with Robert Langevin. He also holds a Bachelor of Music degree from the Eastman School of Music, where he studied with Bonita Boyd and was awarded Eastman's prestigious Performer's Certificate, the school's highest graduation honor. Other studies include lessons with Mark Sparks of the St. Louis Symphony at the Aspen Music Festival and School, and Nancy Stagnitta, at the Interlochen Arts Academy where he graduated with a high school diploma.
ELIZABETH ADCOCK | GUITAR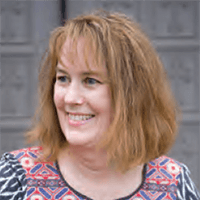 Elizabeth Adcock, classical guitarist, is originally from Santa Barbara, California where she studied with Turan Mirza-Kamal and received a Bachelor of Arts degree from the University of California-Santa Barbara. Elizabeth continued her guitar studies with Alberto Ponce at the Ecole Normale de Musique in Paris, France, earning the Brevet d'Examens. She also attended masterclasses in Spain, Switzerland and Paris. On her return to the United States, she attended masterclasses given by Christopher Parkening in Bozeman, Montana and has subsequently been invited to be a guest performer as part of the annual masterclass series. Elizabeth performs regularly with the Yellowstone Chamber Players in Billings. She participated in a five-city concert tour of Brazil sponsored by the USIA and was invited to perform at the International Clarinet Festival in Belgium. She has also been a guest performer for the Red Lodge Music Festival for several seasons. In 2014 Elizabeth was the recipient of a Billings Symphony Explore Music! grant to teach guitar in the Montana Women's Prison where she taught for seven years. In 2019 Elizabeth and clarinetist Gary Behm recorded a CD of Bossa Nova songs in original arrangements for clarinet and guitar called No More Blues featuring the music of Antonio Carlos Jobim. Elizabeth is on the faculty of Montana State University-Billings where she has taught for many years and maintains a private studio.
Much like a game of telephone, folk music has been passed from ear to ear for generations. Often embellished, these personal stamps find their way into the ears of the next generation, producing music that feels distant, yet familiar. This evening's program consists of music that spans time and place, from the remote villages of Eastern Europe to the nightclubs of Buenos Aires and on to the rolling hills of Appalachia. Some music is found, and some music is so new that it is "folk music in the making," hence, Folk Musings.
In the early days of the twentieth century, Hungarian composers Béla Bartók and Zoltán Kodály travelled throughout the most remote regions of Hungary, using an "Edison" phonograph to record, transcribe, and classify thousands of folk tunes, providing a rich basis for their compositions. This quest led both men into Transylvania, part of Hungary for many years until added permanently to Romania in 1920. "Bartók was particularly drawn to Romanian folk traditions because he felt that these had been more isolated from outside influences and were therefore more authentic." (Stephen Strugnell) Bartók noted "I have collected Hungarian, as well as Slovak and Romanian folk music and used them as models."
The Romanian Dances were written between 1915-1917, first for piano and later arranged as you will hear them this evening for flute and guitar. The dances are:
Dance with Sticks: a solo dance for a young man, which includes kicking the ceiling
Waistband Dance: derived from a spinning song with dancers holding each other's waists, flowing directly into dance 3
On the Spot: a dance in which the participants basically stamp on one spot.
Hornpipe Dance: featuring the ancient Mixolydian mode (a type of scale) and Arabian colors
Romanian Polka: a children's dance with changing meters, flowing directly into the final dance
Fast Dance: fast, tiny steps are performed by couples, used as a courting dance.
From Romania, we travel to Argentina, the founding place of the Tango, and the birthplace of our next composer. Born in 1921, Astor Piazzolla grew up with the tango. As a composer, Piazzolla, like many of the great twentieth century composers, travelled to Paris to study with Nadia Boulanger. In his words, "When I met her, I showed her my kilos of symphonies and sonatas. She started to read them and came out with a horrible judgment. 'It's very well written,' she said, 'but here you are like Stravinsky, here like Bartók, here like Ravel — but I cannot find Piazzolla.' After I confessed to her that I was a cabaret tango musician, she asked me to play on the piano some bars of a tango of my own. She suddenly opened her eyes, took my hand and told me, 'You idiot, that's Piazzolla!' And I took all the music I composed, ten years of my life, and sent it to hell in two seconds."
It became Piazzolla's life work to bring tango, a seductive partner dance in the brothels and dance halls of Argentina, to the world's concert halls. In 1985, he wrote L'Histoire du Tango to capture its 100-year evolution. The composer himself left us with program notes for each movement:
Bordello, 1900: The tango originated in Buenos Aires in 1882. It was first played on the guitar and flute. Arrangements then came to include the piano, and later, the concertina. This music is full of grace and liveliness. It paints a picture of the good-natured chatter of the French, Italian, and Spanish women who peopled those bordellos as they teased the policemen, thieves, sailors, and riffraff who came to see them. This is a high-spirited tango.
Cafe, 1930: This is another age of the tango. People stopped dancing it as they did in 1900, preferring instead simply to listen to it. It became more musical and more romantic. This tango has undergone total transformation: the movements are slower, with new and often melancholy harmonies. Tango orchestras came to consist of two violins, two concertinas, a piano, and a bass. The tango is sometimes sung as well.
Night Club, 1960: This is a time of rapidly expanding international exchange, and the tango evolves again as Brazil and Argentina come together in Buenos Aires. The bossa nova and the new tango are moving to the same beat. Audiences rush to the nightclubs to listen earnestly to the new tango. This marks a revolution and a profound alteration in some of the original tango forms.
Modern-Day Concert: Certain concepts in tango music become intertwined with modern music. Bartók, Stravinsky, and other composers reminisce to the tune of tango music. This is today's tango, and the tango of the future as well.
From Argentina, we travel to the rolling hills of Appalachia, where the humble pluckings of the banjo inspired Robert Beaser's Mountain Songs. From the composer: "Mountain Songs is a cycle of eight songs based largely on American folk music. Most of the tunes, as reflected by their titles, are lyric ballads from the southern mountains of Appalachia with the exception of Cindy, a minstrel fiddle song, and Hush You Bye, a popular lullaby from the Deep South. Quicksilver, which ends the cycle, is a wholly original song written in collaboration with the American poet Daniel Mark Epstein. While the cycle is based on folk material, each song is original and through-composed. The new melodies, dialogues, harmonies, and architecture sprung, sui generis, from the traditional strophic tunes."