Sukin Series
Toomai String Quintet
Thursday
May 26, 2022
7PM
The Billings Depot
2310 Montana Ave.
$15 - $40
Alex Fortes violin
Emilie-Anne Gendron violin
George Meyer viola
Hamilton Berry cello
Andrew Roitstein bass
The Toomai String Quintet is devoted to performing music from the classical and contemporary repertoire while exploring and arranging music from around the world.
TOOMAI STRING QUINTET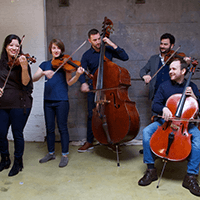 The Toomai String Quintet is an ensemble devoted to playing a variety of musical styles from around the world, creating its own string arrangements, and commissioning new works. This award-winning group of musicians has been engaging audiences in New York and across the U.S. for over a decade, performing concerts and workshops in collaboration with presenters such as Carnegie Hall, Midori and Friends, 92nd Street Y, and The Juilliard School. In 2018, Toomai released its debut album, Cuerdas Cubanas, and since then has continued to expand the Latin American repertoire for string ensemble.
The quintet was a pilot ensemble for Carnegie Hall's "Musical Connections" program, and it continues to perform regularly in schools, hospitals, and alternative care facilities throughout New York City. In addition, the Toomai has brought its array of educational programs to audiences in California, Florida, and across the Northeastern U.S., and has presented interactive concerts in collaboration with organizations such as California Institute of the Arts, Rutgers University, and the Young Musicians Foundation.
Formed in 2007 at The Juilliard School, the quintet is named after Rudyard Kipling's short story "Toomai of the Elephants" in which a young boy journeys into the jungle to witness the dance of the wild elephants. The Toomai String Quintet aspires to cultivate a similar sense of curiosity and discovery by searching for diverse music and sharing it with its audience. Members of Toomai are violinists Alex Fortes and Emilie-Anne Gendron, violist George Meyer, cellist Hamilton Berry, and bassist Andrew Roitstein.
CORDAS AMERICANAS
Toomai String Quintet performs music by some of Latin America's most influential composers, spanning 1920s classical music to modern-day popular music. Through Toomai's versatility and engaging string arrangements, the ensemble evokes the essence of beloved musical traditions from Brazil, Cuba, and Mexico. Including works by Heitor Villa Lobos, Lea Freire, Israel "Cachao" Lopez, Ernesto Lecuona, Manuel Ponce, Milton Nascimento, and more.
ALEX FORTES | VIOLIN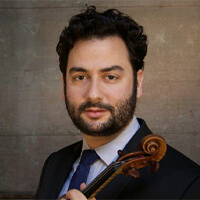 A native of San Diego, violinist Alex Fortes is recognized for his versatility and warmth. Recent orchestral and chamber music performances have included performances in France, Germany, Denmark, Austria, and Indonesia, as well as throughout North America with groups such as the Henschel Quartett, Dalí Quartet, Franklin String Quartet, Momenta Quartet, the Orchestra of St. Luke's, the Knights, Quod Libet, and A Far Cry. His playing is featured on A Far Cry's 2014 Grammy-nominated album, Dreams and Prayers, as well as on Law of Mosaics, which The New Yorker's Alex Ross hailed as one of the top ten albums of 2014. He can also be heard on a forthcoming album with the Henschel Quartett and pianist Donald Berman featuring the music of Chris Theofanidis.
Fortes holds a strong interest in finding new contexts in which to experience familiar music. His recent arrangements of Schubert lieder and chamber music were hailed by the Boston Globe as "uniformly resourceful and complementary… smart, subtle." In May 2016, A Far Cry premiered his arrangement with Sarah Darling of Bach's Goldberg Variations in collaboration with pianist Simone Dinnerstein.
Alex has participated in educational residencies in both English and Spanish related to entrepreneurship, music performance and education, at colleges and public schools throughout the United States. He holds degrees from Harvard College and Mannes College, and his teachers include Mark Steinberg, Peter Zazofsky, Hernan Constantino, Mary Gerard, and Michael Gaisler.
EMILE-ANNE GENDRON | VIOLIN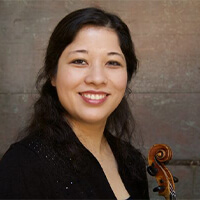 Violinist Emilie-Anne Gendron, lauded by the New York Times as a "brilliant soloist" and by France's ClassiqueInfo for her "excellent technical mastery" and "undeniable sensitivity", enjoys an active freelance career in New York. A deeply committed chamber musician, Ms. Gendron is a core member and frequent leader of the Sejong Soloists; a member of the Momenta Quartet, specializing in contemporary music and two-time recipients of the Koussevitzky Music Foundation commission grant; and on the roster of the Marlboro Music Festival and the touring Musicians From Marlboro. Ms. Gendron was trained at Juilliard where her principal teachers were Won-Bin Yim, Dorothy DeLay, David Chan, and Hyo Kang. She holds a B.A. in Classics, magna cum laude, and with Phi Beta Kappa honors, from Columbia as a graduate of the Columbia-Juilliard joint-degree program, and a Master of Music degree and an Artist Diploma from Juilliard.
GEORGE MEYER | VIOLA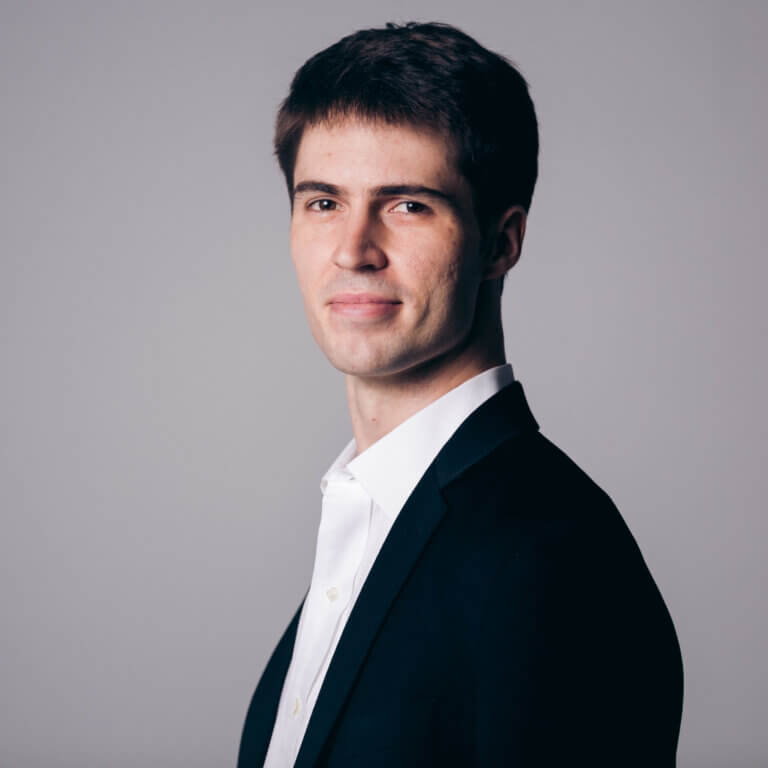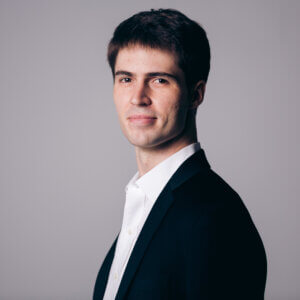 George Meyer writes music and plays the violin and viola. He has performed his own compositions in a variety of settings, including Chamber Music Northwest, Bravo! Vail, the Savannah Music Festival, the Aspen Music Festival, the Telluride and RockyGrass Bluegrass Festivals, and the 92nd Street Y. So far in 2022, he has played an 11-city tour with Sam Bush, Mike Marshall, and his father Edgar Meyer in January and February, and a Michael Hersch premiere in Carnegie Hall as a guest of Decoda Ensemble in March. In April, his arrangement of a traditional bluegrass gospel song (as performed by Tim O'Brien) for the Aizuri Quartet featured in their opening sets for five Wilco shows at the United Palace in New York City.
His violin teachers have included Naoko Tanaka, Laurie Smukler, Stephen Miahky, Lucy Chapman, Jennifer Frautschi, Carolyn Huebl, and Carol Smith. He holds degrees from Harvard College and the Juilliard School. He is from Nashville, TN.
HAMILTON BERRY | CELLO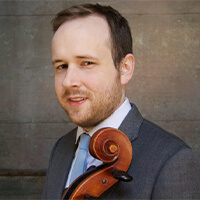 Cellist Hamilton Berry's eclectic taste has led him to pursue a variety of performing, arranging, and composing projects in the New York area and beyond. He has performed with A Far Cry, Novus NY, The Con Brio Ensemble, Founders, Ensemble ACJW, Decoda, and the Gotham Chamber Opera; collaborated with pop artists including Debbie Harry, Bjork, Becca Stevens, Vampire Weekend, FUN., and Cults; and written and arranged music for Speed Bump, a string trio co-founded with violist Nathan Schram and cellist Eric Allen. He recently joined the teaching roster of Musicambia, a nonprofit that offers music lessons to inmates at Sing Sing Correctional Facility. A Nashville native, Hamilton has played at the Chelsea, Mecklenburg-Vorpommern, Olympic, and Yellow Barn music festivals. In 2009, he received his Master of Music from The Juilliard School, where he was a student of Timothy Eddy. His previous teachers include Felix Wang, Grace Bahng, and Anne Williams. In June 2010, he and several Juilliard colleagues taught master classes and played concerts for children in the favelas of São Paulo, Brazil, in partnership with the Guri Santa Marcelina program. During his fellowship with Ensemble ACJW–a program of Carnegie Hall, Juilliard, and the Weill Music Institute in partnership with the New York City Department of Education–Hamilton was a visiting teaching artist at IS61 on Staten Island.
ANDREW ROITSTEIN | BASS
A native of Valencia, California, bassist Andrew Roitstein has been featured in chamber music concerts in New York's Zankel Hall and Washington DC's Kennedy Center and has performed with the New York and Hong Kong Philharmonic Orchestra. Mr. Roitstein has recorded for artists such as Joanna Newsom (Drag City) and Jessica Pavone (Tzadik Records), and has premiered Anna Maria Suite for double bass and piano, written by his father David Roitstein. In 2007, he won second prize in Juilliard's Double Bass Concerto Competition, and was one of ten semi-finalists in the 2011 International Society of Bassists Competition. In addition to performing, Mr. Roitstein serves as faculty of the New York Philharmonic's School Partnership Program and Carnegie Hall's Weill Music Institute. As an arranger, his works have been performed by the Toomai String Quintet and members of the Chamber Music Society of Lincoln Center. Mr. Roitstein received his Master's and Bachelor's degrees at the Juilliard School, where he was a student of Eugene Levinson.
Cordas Americanas (American Strings) represents a passion that Toomai String Quintet has for a variety of musical traditions from South and Central America. Inspired by Toomai members' travels, studies, and cultural heritage, this program traverses the 20th and 21st century to highlight some of the most profound voices in Brazilian, Cuban, and Mexican music. The pieces you'll hear on this concert are all original arrangements by Toomai's bassist Andrew Roitstein and cellist Hamilton Berry.
The music by historical composers Heitor Villa-Lobos, Ernesto Lecuona, and Manuel Ponce was originally written for piano in the first half of the 20th century. Andrew Roitstein often heard his grandmother, who was a concert pianist from Cuba, performing and teaching music by these composers. After years of listening to these piano works, Andrew was inspired to arrange them for strings. Brazilian Villa-Lobos, Cuban Lecuona, and Mexican Ponce each, in their own distinct ways, were figureheads in a musical movement across the Americas and Europe, where composers for the concert stage turned to folkloric traditions and popular song in an effort to create to a "national musical identity" for their homelands. Each of these composers wrote music that became so broadly embraced that many of their own melodies have become folklore in their own right.
Between 2010 and 2012, Andrew Roitstein and Hamilton Berry traveled to Brazil performing as alumni representatives of the Juilliard School. These trips initiated a lasting dedication to the study and performance of music by living Brazilian musicians. Cordas Americanas will invite the audience to explore fresh string renditions of songs by pop icons Milton Nascimento and Gilberto Gil and jazz giants Hermeto Pascoal and Lea Freire.
Through their interactive approach to concerts, Toomai will illuminate this diverse array of music from Latin America. You'll be dancing in your seats to these infectious rhythms and passionate melodies!