Billings Symphony Chorale
The Test of Time: A Chorale Concert
Saturday
Mar 4, 2023
7:30PM
Sunday
Mar 5, 2023
3PM
St. Patrick Co-Cathedral
215 N. 31st St.
$30 - $40
Dr. Steven Hart, director
Billings Symphony Chorale
This concert features pinnacle works by some of the world's most renowned composers, from the Renaissance to the present day. The Chorale and Symphony string and woodwind players present masterworks, as well as recent compositions that speak to the modern soul of enduring meaning and transcendent beauty.
To get tickets:
Click to buy online
Call us at 406-252-3610
Visit us at 2820 2nd Avenue North
The Test of Time: 
A Chorale Concert
SATURDAY, MARCH 4, 2023 | 7:30PM 
SUNDAY, MARCH 5, 2023 | 3PM ST. PATRICK CO-CATHEDRAL
 Dr. Steven Hart, Billings Symphony Chorale Director 
Billings Symphony Chorale
Gloria, RV 589 Antonio Vivaldi (1678–1741)
      I. Gloria in Excelsis
 A German Requiem Johannes Brahms (1833–1897)
IV. How Lovely is Thy Dwelling Place
Requiem for the Living Dan Forrest (b. 1978)
     IV. Sanctus
Lullaby George Gershwin (1898–1937) 
Billings Symphony String Quartet 
O Magnum Mysterium Tomás Luis de Victoria (1548–1611) 
 Lamentations of Jeremiah Z. Randall Stroope (b. 1953) 
 Where the Earth Meets the Sky Z. Randall Stroope (b. 1953)
     II. The Pasture
Four American Folk Hymns arr. Mack Wilberg (b. 1955)
IV. Come, Thou Fount of Every Blessing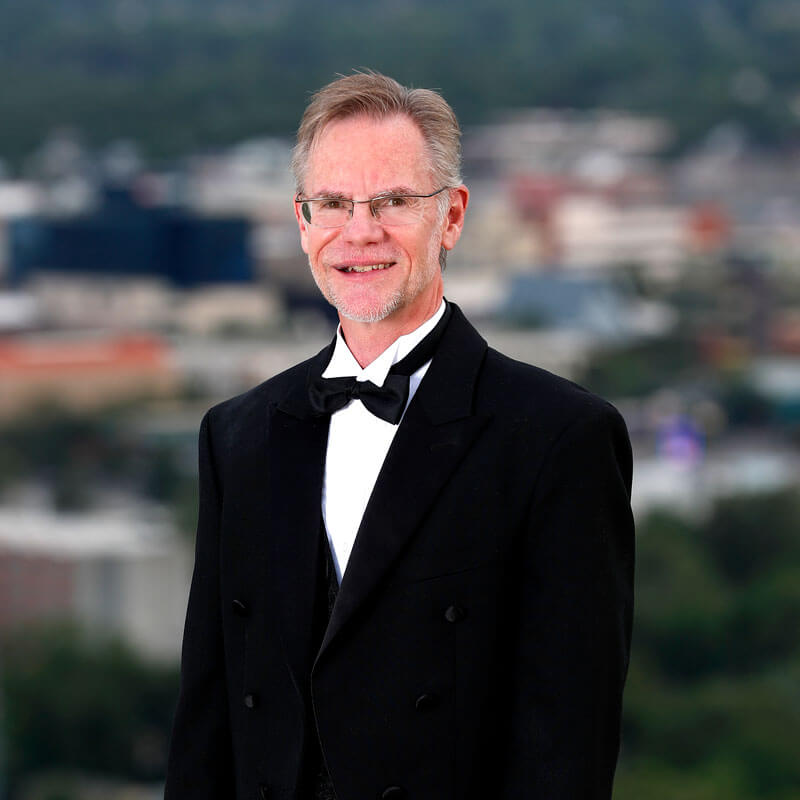 Dr. Steven Hart, Billings Symphony Chorale Director  
Dr. Steven Hart, now in his fifteenth season as the Billings Symphony Chorale Director, is a professor of music at Rocky Mountain College in Billings, where he teaches private voice, vocal pedagogy, and conducting. He completed his PhD at the University of Colorado, his MM at the University of South Dakota, and his BM at Western Michigan University. 
 Dr. Hart is active as a guest conductor and has presented master classes and clinics in California, Michigan, Indiana, Iowa, Montana, Utah, Wisconsin, and Wyoming. He is a three-time guest conductor at the Annual International Conducting Workshop in Varna, Bulgaria. He also enjoys mentoring young conductors in conducting technique and repertoire. 
An accomplished author and presenter on choral music, Dr. Hart serves as the Collegiate Repertoire and Standards Chair for the Montana Choral Directors Association. In preparing music ensembles for performance, Hart combines sports psychology, neurolinguistics, theater, music history, and vocal pedagogy, to create the conditions for peak aesthetic experience. He recently received the Outstanding Montana Choral Educator award for excellence in teaching, student connection, leadership, and community advocacy.  
 Dr. Hart comes from a family of professional musicians. He began his performing career at age 9 in the title role of the musical Oliver and at age 10 performed the title role of the Menotti opera, Amahl and the Night Visitors. Hart enjoys hiking, skiing, tennis, and international travel.