Ignacio Barrón Viela named 2022 Community Builder by Downtown Billings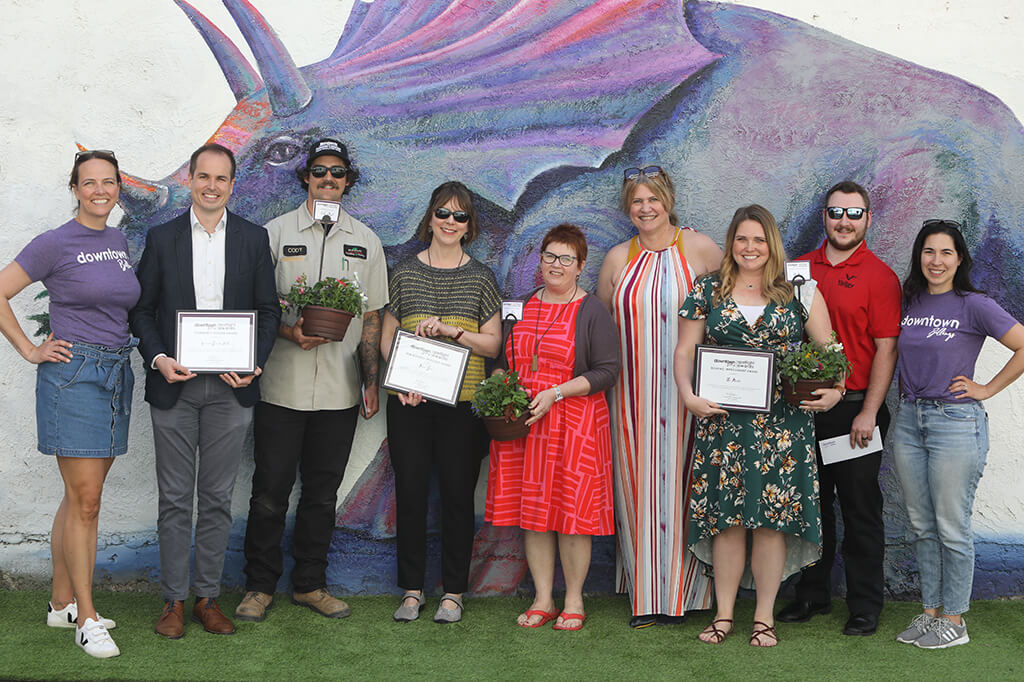 We're so excited to announce that Billings Symphony Executive Director Ignacio Barrón Viela has been named 2022 Community Builder by Downtown Billings. This special honor is "awarded to an individual whose efforts positively affect how people feel about downtown Billings."
"This was awarded to an individual who is always there for downtown. He is someone who shows up with a good attitude and is positive and engaged. Somebody who really dreams big for our community," said Katy Easton, CEO of Downtown Billings.
"This is really an award for the staff of the Billings Symphony," said Barrón Viela when receiving the award during a ceremony on June 8. They are working hard every day, and because of the Billings Symphony, I can work in downtown Billings."
Cheers to our dynamic leader, spotlighted for helping facilitate the development of our downtown community, actively contributing to the growth, vitality, and overall appeal and betterment of downtown Billings.
We're honored to share recognition with our neighbors, including The Monte, which received the Building Improvement Award; Jill & Shea Dawson of Thirsty Street Brewing Co. for the Best Neighbor Award; Zest, which received the Golden Broom Award for excelling in maintaining an attractive and welcoming street presence; Yarn Bar for the New Business Spotlight Award; and The Fieldhouse, which received the Downtown Gem Award. And congrats to Cody Floyd, Volunteer of the Year, as well as Ryan Lahey of Valley Credit Union, downtown resident Jennifer Webber, and community member Judy Weddel, who were also honored as top volunteers last year in Downtown Billings.
Read more about these awards at downtownbillings.com.
The Ultimate At-Home Experience Enjoy a night of wine, charcuterie, and live music-all from the comfort of your home! Grab a virtual ticket to get 4 personal 3oz bottles, a…
Read More