Imani Winds, musical storytellers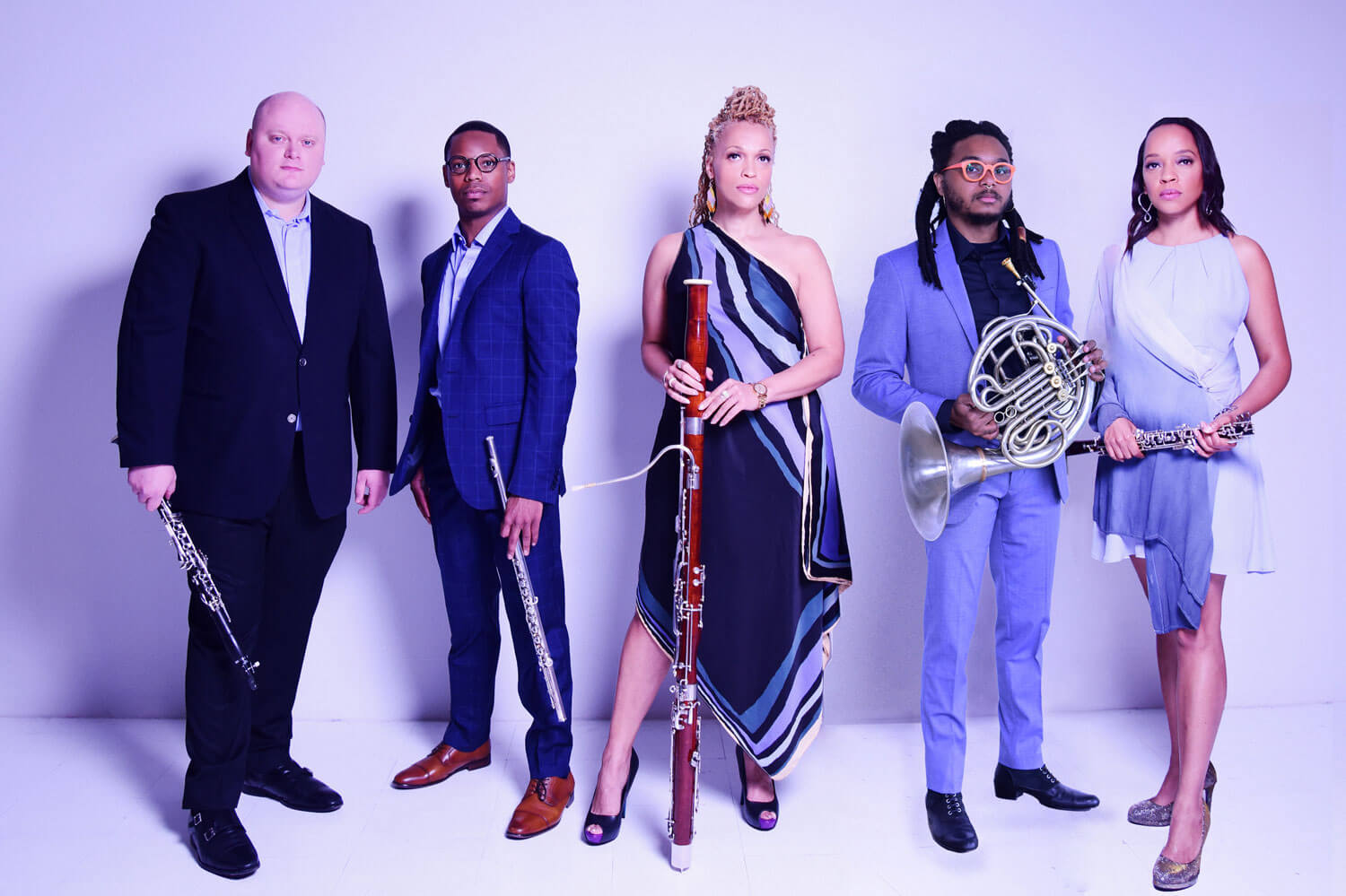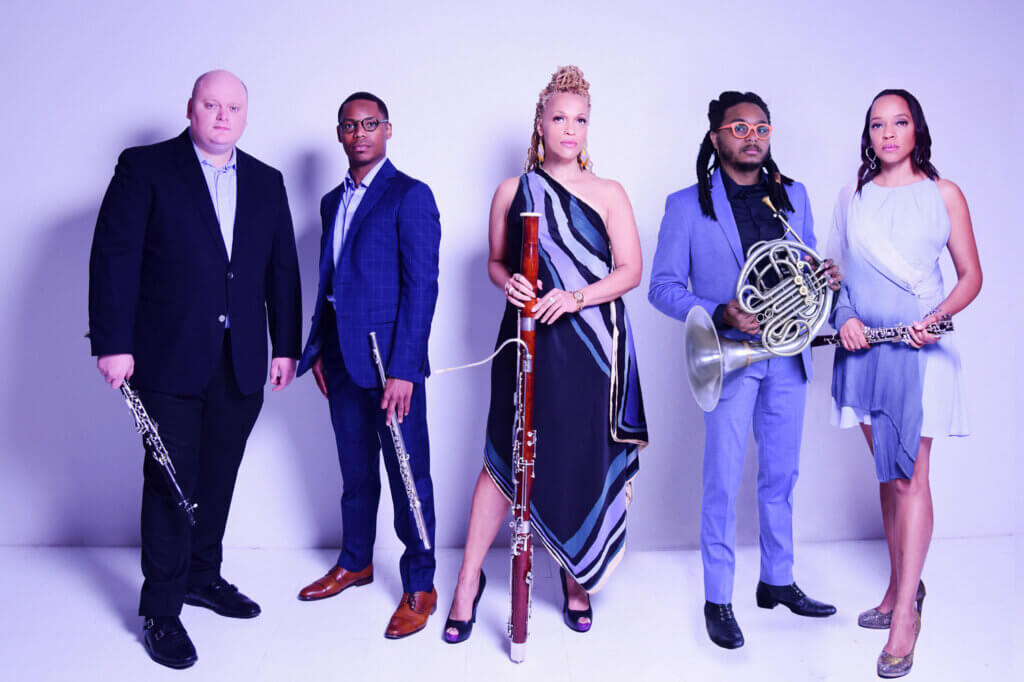 If music can tell a story that transcends words, Imani Winds is a storyteller for the ages. This innovative wind quintet has a repertoire that stretches beyond traditional chamber music to showcase new and underappreciated voices in the classical music genre.
Toyin Spellman-Diaz and Monica Ellis, both founding members, as well as Mark Dover, Kevin Newton, and Brandon Patrick George make up the ensemble. Collectively, they intend to be a catalyst for change and have commissioned works from a diverse pool of composers and musicians.
Each piece has its own story.
"We take our focus and our energy and our platform to connect more deeply with our audience," Toyin said in a recent interview.
Their Billings performance, part of the Billings Symphony's Sukin Series, is titled A Woman's Perspective, and focuses on music composed by females with women being the central theme. The concert takes place on April 27, 2023 at the Billings Depot during the Billings Symphony's 2022 – 2023 season.
They'll play De Memorias by Tania León, a Cuban-born composer, conductor, and educator who was awarded the Pulitzer Prize in Music in 2021.
"She was not given her due until about five or six years ago when people began to realize her incredible talent," Toyin said. De Memorias, which means "remembrance," was composed for winds and is an especially difficult piece to master.
"It's one we've rehearsed more than any other," Toyin added. "It includes lots of complex rhythms but once you learn them, they don't sound complex. It's really fun to play."
Their repertoire includes work by Ruth Crawford Seeger, an emerging composer in the 1920s who left composing after she married only to return to it decades years later. She died just as she began to regain her acclaim in the 1950s.
"This piece stands as a strong example for people, especially women, to come back," Toyin said. "We just have to believe that can happen."
Seeger's work is incredibly complex, and the piece Imani Winds performs is written using a 12-tone row, which includes every note in one octave, "considered the highest and most difficult music in the 20th century," said Toyin.
Imani Winds has been around for 25 years, and from the beginning they've purposed to bring classical music to a variety of audiences. Their goal is to reach people of varying ages, ethnicities, and socioeconomic background and introduce them to classical music. They've played at preschools, malls, and even in a hospital cancer ward.
Toyin and her fellow musicians take their work seriously, but don't take themselves too seriously. "Sometimes we call ourselves a band," she said, "but we take seriously the idea of exploring our repertoire beyond a traditional chamber music ensemble."
Recently, Imani Winds was nominated for a Grammy for their recording of Bruits, composed by Vijay Iyer in 2014 in response to the 2012 killing of Black teenager Trayvon Martin and "stand your ground" laws. The name is the French word for the sound of blood flowing through restricted arteries, indicating the body is at risk.
"It's a metaphor for society today. It's an incredible piece," Toyin said.
Imani Winds began their focus on women about five years ago with their Phenomenal Women project, which also featured female composers and musicians and women of color. "There are many to discover," Toyin said. "We've not just gone looking for people who look like us. We're looking for music and composers who have something to say."
Members of Imani Winds are passionate about education and host the annual Imani Winds Chamber Music Festival, which provides experiences to classical musicians and composers from diverse backgrounds. Toyin is also on the faculty staff of the Curtis Institute of Music, New York University. Still, they all love performing and coming up with new, innovative ways to entertain audiences while working for social change.
"It's always fresh. You're constantly striving for, if not perfection, then at least connection with your audience and that's the highest honor."
Single tickets for this production are on sale July 9, and subscription packages and season renewals are available now at billingssymphony.org or call (406) 252-3610.
---
Article written by Laura Baily, a storyteller with two decades of experience in journalism and freelance writing. Laura lives in Red Lodge, where she shares her everyday adventures with her husband, daughter, and two dogs.
BILLINGS, MT, November 13, 2023— The Nutcracker Ballet, the time-honored classic that has delighted audiences for generations, returns to Billings for its most highly anticipated performances yet. Featuring the exceptional…
Read More