Welcome to Indian Country brings groundbreaking celebration of Indigenous culture to Billings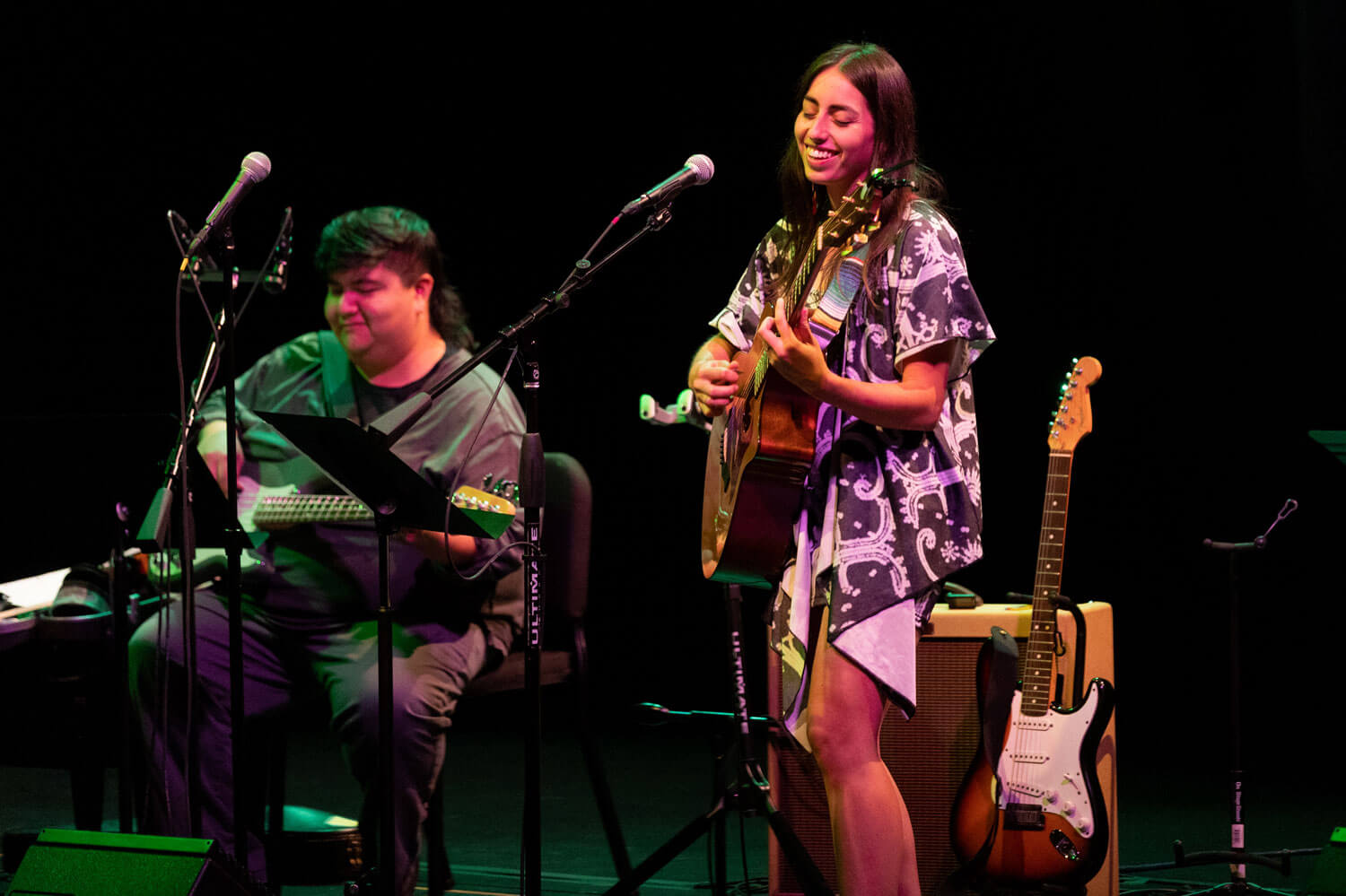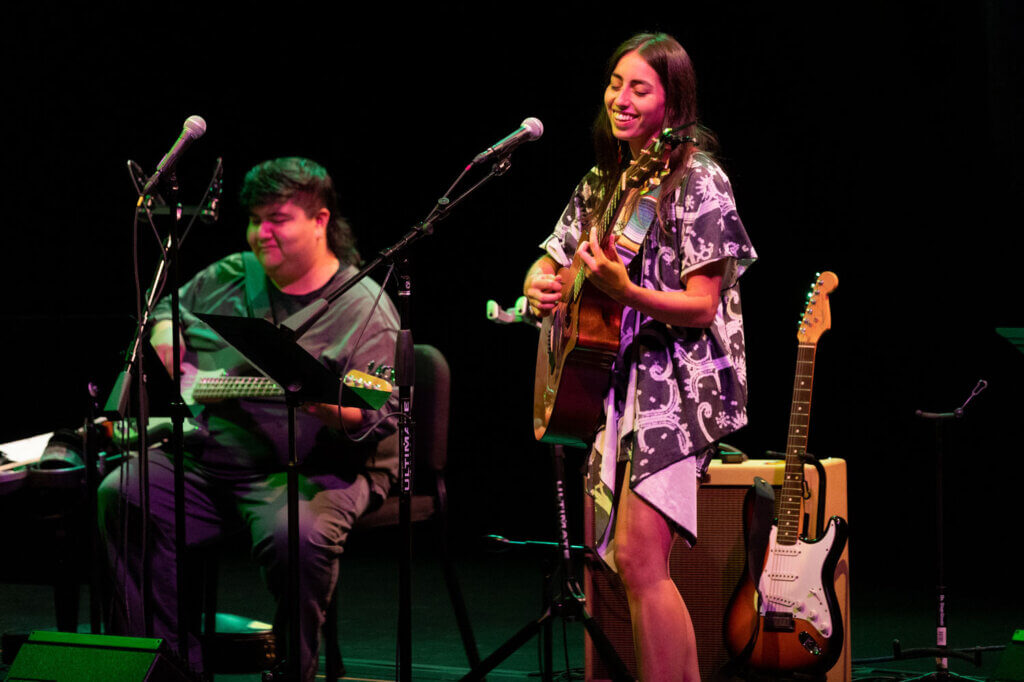 When Rena Priest, Washington State Poet Laureate, met Julia Keefe, a professional, New York City-based jazz singer, the two women found kinship in their collective creativity. In a little less than a week, Julia and Rena, along with four other world-class performers, were taking the stage to premiere Welcome to Indian Country, a groundbreaking celebration of Indigenous culture, in Olympia, Washington in May 2021.
This year, they're on tour and will be bringing their work to Billings in August to kick off the Billings Symphony's 2022 – 2023 season.
Though the title, Welcome to Indian Country, might evoke thoughts of powwow dancing, traditional drum circles and songs, this performance breaks away from those conventions to highlight and celebrate contemporary Native American culture. The audience can expect an array of compositions either performed or composed by Native American artists.
"It's a really awesome showcase of songs that span the last century," said Julia Keefe, who is the assistant music director for the production and member of the Nez Perce tribe. In addition to her role as a jazz singer, she's also a band leader, actor, and educator. She grew up on the Nez Perce Reservation in Idaho and now lives in Brooklyn.
"If you listen to the different songs we put together, they are all individual and unique," she added.
Welcome to Indian Country is produced and directed by Andre Bouchard, who is of Kootenai and Ojibwe descent and the founder of Indigenous Performance Productions, a nonprofit aimed at spreading the word about the prominent roles Native artists have long played in the development of American music and performing arts.
Between each song, Rena Priest, a member of the Lhaq'temish (Lummi) Nation, will provide the audience with a deeper understanding of the music. All the material was written by Rena, specifically for the performance, based on interviews with the performers.
Those performers include Delbert Anderson, Diné (Najavo), an award-winning composer, educator, and recording artist. Anderson is lauded as one of the most forward-thinking artists in today's jazz music scene and is the musical director trumpet player for Welcome to Indian Country.
Nokosee Fields (Osage) plays fiddle and guitar whose diverse experience adds depth to Welcome to Indian Country. After years studying classical music, he turned his attention to traditional American music. In addition to his touring career, he's also an educator and winner of numerous fiddle competitions.
Nicholas Lucero integrates his Peruvian and Spanish culture into a modern, funky style, and has played with many of America's greatest jazz artists. He's the founder of the Indigenous Youth Arts Education Foundation and plays drums and percussion for Welcome to Indian Country.
Mali Obomsawin is a bassist, singer, composer and songwriter from Odanak Abenaki First Nation, Canada. She's a singer, bassist and guitar player with an eclectic background in jazz and creative music, American roots and folk, and indie rock. An accomplished touring and recording musician, she has received several awards and played with some of the influential musicians in the industry today.
"We had six days to put it all together and make it happen and it came together beautifully. Everyone gelled almost instantly," Rena said.
The show has evolved over time from a somewhat weighty awareness piece to a more lighthearted celebratory show. The awareness is still there, just presented differently, Julia said.
"By acknowledging our past and naming our trauma we reclaim our power, but one of the main principles of the show is to showcase how great is to be Native American," she added.
The show celebrates indigenous culture and resilience in modern life while taking time to honor elders and ancestors. It's at times poignant, sometimes satirical, and witty and wise.
"The intent is to celebrate indigenous cultures in the U.S., and we hope the audience will be inspired and laughing and feeling sentimental at moments," Julia said. "All in all, it's a big celebration."
Presented by the Billings Symphony Orchestra and Chorale, Welcome to Indian Country will be held on Saturday, Aug. 13, at the Red Oxx Events Lawn, Billings newest performance venue.
The Billings Symphony has partnered with the Pretty Shield Foundation, which will erect teepees in the traditional Apsáalooke (Crow) style at the venue and host a Lighting of the Teepees event. The Pretty Shield Foundation is best known for the colorful, brightly lit teepees that could be seen on the Rims above Billings last winter. Their vision for the project is to increase awareness of Indigenous culture and share the traditions of the Apsáalooke (Crow) people.
Single tickets for this production are on sale now, and subscription packages and season renewals are available now at billingssymphony.org or call (406) 252-3610.
---
Article written by Laura Baily, a storyteller with two decades of experience in journalism and freelance writing. Laura lives in Red Lodge, where she shares her everyday adventures with her husband, daughter, and two dogs.
BILLINGS, MT, November 13, 2023— The Nutcracker Ballet, the time-honored classic that has delighted audiences for generations, returns to Billings for its most highly anticipated performances yet. Featuring the exceptional…
Read More