Billings Symphony players and their Decker oboes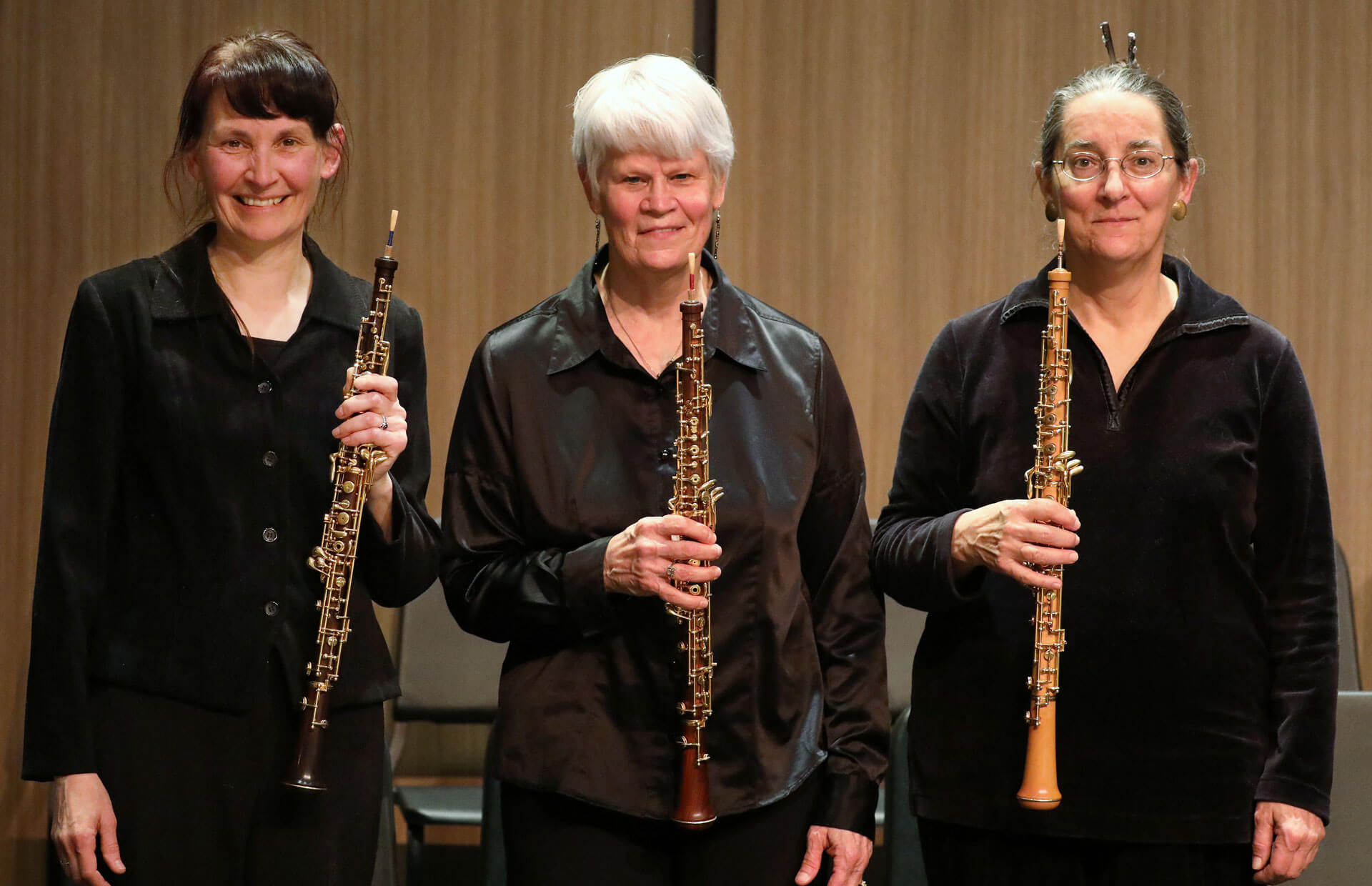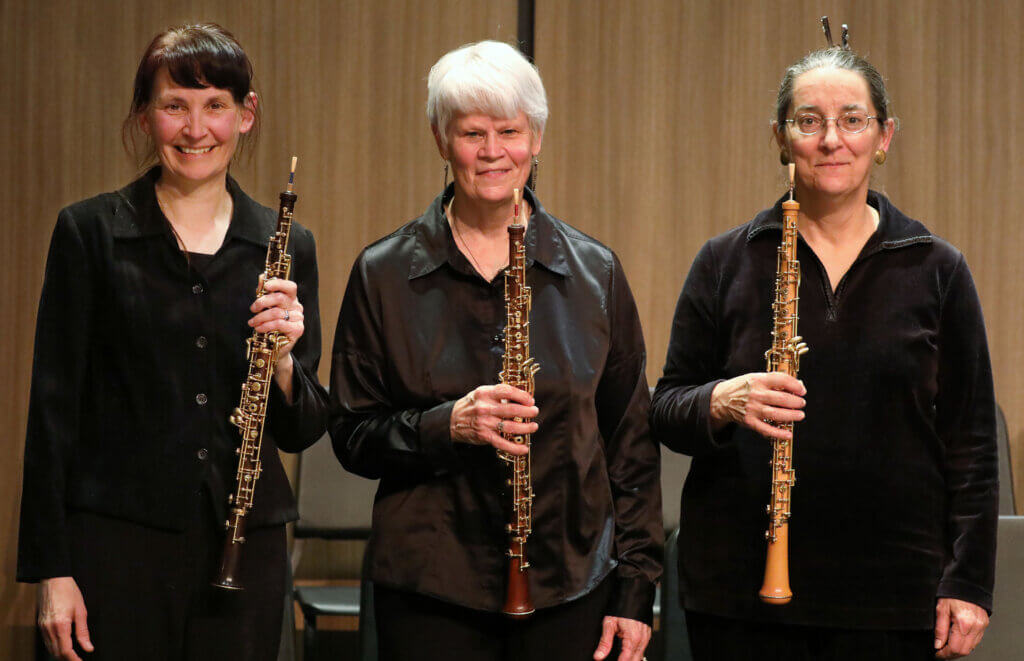 For the Billings Symphony oboists, there's nothing quite like a Decker oboe. Ken Decker began his career at the age of 13 when he began an apprenticeship with Russell L. Davis, a repairman based in Billings. Davis was one of the first graduates of the C. G. Conn musical instrument company and repair school in Elkhart, Indiana.
Decker's wife, Sandy Stimson (pictured above at left), is Principal oboe of the Bozeman Symphony and performs on English horn and third oboe with the Billings Symphony. She performs on a rosewood Decker oboe made by her husband.
"The Decker oboes have a pure ringing tonal quality and an even sound throughout the scale," said Stimson.
And she's not the only one who performs on these beloved instruments.
Principal oboe Sue Logan (pictured above at right), who has been in her position with the Billings Symphony since 2002, has a Decker oboe made of boxwood, a light golden color, with gold-plated keys.
"The oboists of the Billings Symphony love to play together with their Decker oboes because of the rich matching sounds and the enjoyment of the "bling factor"; those gold keys" Logan said.
Kris Ostwalt (pictured above, center), who started playing in the Billings Symphony in 1998, first on English Horn and later switched to second oboe, performs on a Decker oboe made of rosewood, a beautiful dark striped wood, contrasted with gold-plated keys.
"The sound is as beautiful as the instrument," said Ostwalt.
Decker's first experience with woodwinds was the alto saxophone, which he started playing in the 4th grade. By 7th grade, he was encouraged to take up the oboe, and it has been his livelihood ever since. Soon after, he landed the second oboe spot in the Billings Symphony and played in that chair through his senior year of high school. After some meanderings, he ended up playing Principal oboe with the Billings Symphony, ending that position in 1979.
Decker opened his shop, Decker Music Service, in 1973, in Billings, and relocated to Livingston, Montana in June of 2013 where his shop is now in operation.
The Ultimate At-Home Experience Enjoy a night of wine, charcuterie, and live music-all from the comfort of your home! Grab a virtual ticket to get 4 personal 3oz bottles, a…
Read More