Devotee of Russian composers Wei Luo to perform in Billings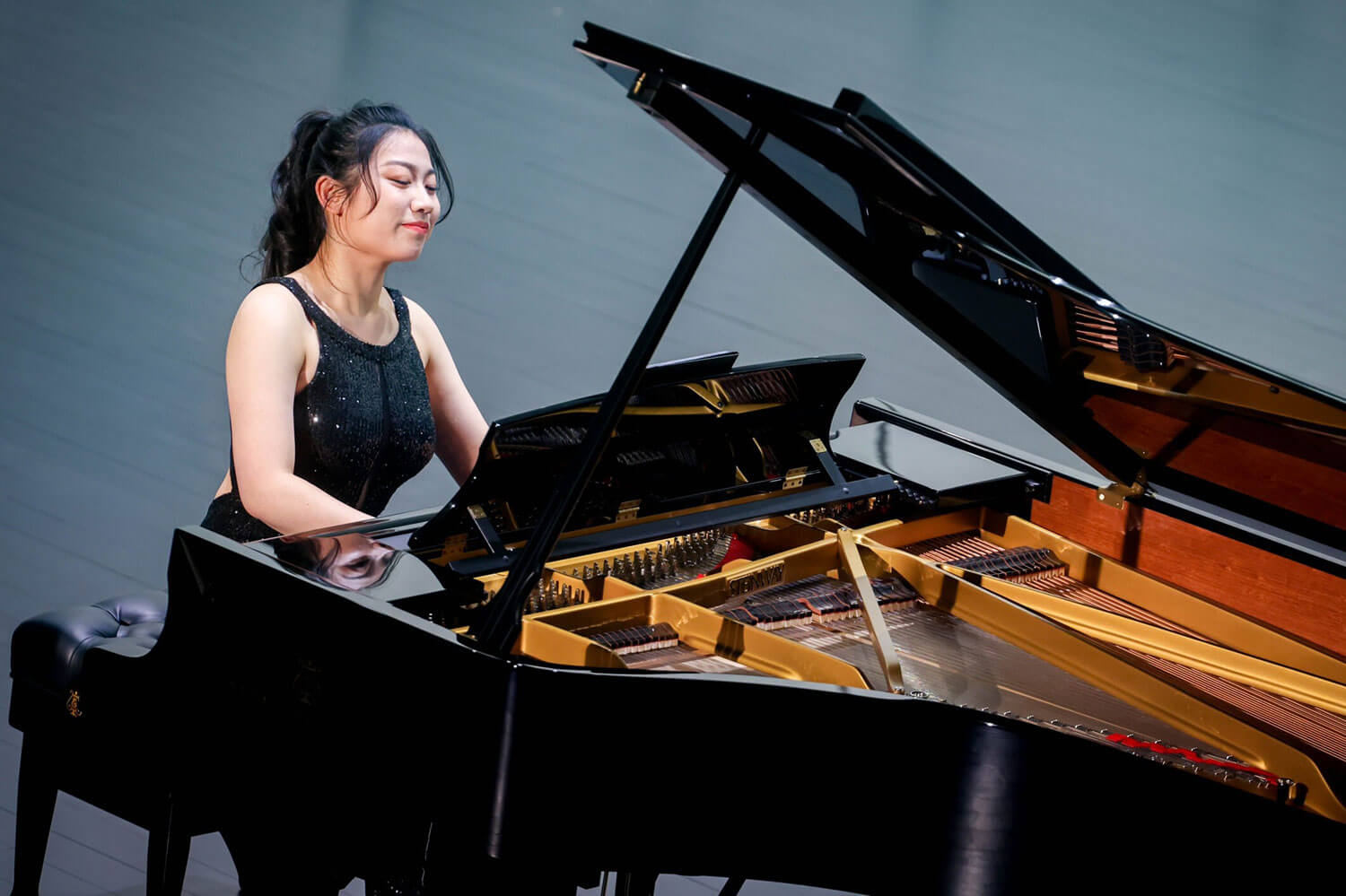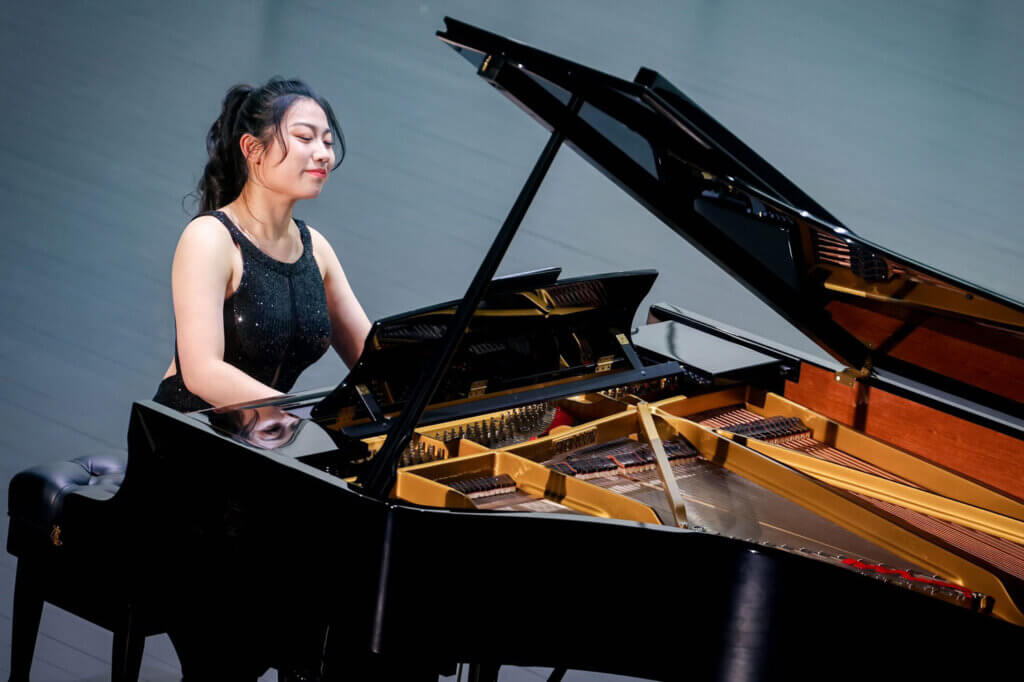 When Wei Luo takes her seat at the piano to perform Sergei Prokofiev's Piano Concerto No. 3, she'll be well acquainted with the "devilishly difficult" piece of music. The first time she performed the piece was at the Shanghai Philharmonic. She was 11.
"I wasn't actually nervous," said Wei Luo, now age 22. "I was really excited. It wasn't until later that I realized it was such a difficult task."
Over the years, the gifted and accomplished pianist has developed a love for Russian composers, especially Prokofiev, and his Piano Concerto No. 3 is one of her favorite compositions. She has been invited to perform the piece as part of the Billings Symphony Orchestra and Chorale's 2022–2023 Classic Series. The concert takes place Saturday, Feb. 11, 2023 at the Alberta Bair Theater.
"Prokofiev's third piano concerto is a perfect example of his long lyrical melodies and percussiveness—his sharpness. The audience will experience a rollercoaster, full of energy and exciting rhythms," Wei said. "It is challenging. You have to get the right pulse for the whole piece in collaboration with the orchestra."
Wei is in her last semester at Curtis Institute of Music in Philadelphia, where she's been studying for the past 10 years and has already appeared on many notable stages worldwide, including Shanghai, New York, Switzerland, and with orchestras and at music festivals across the United States.
Wei is a devotee of Russian composers Tchaikovsky, Rachmaninoff, Stravinsky, and Prokofiev. In her performances, she effortlessly channels their passion.
"I love how they express their emotions," she said. "It's as if you're on an emotional rollercoaster and they have a natural melancholy as well. They react to the pain in life using music."
Prokofiev, regarded as one of the greatest composers of the 20th century, is probably best known for his Peter and the Wolf. Wei has studied not only his music but also his life story.
"There's so many dimensions to his music, and he breaks the rules," she said. "I think he's very brave in that way, and he has a very unique voice in his compositions—and he was a real cool guy in life."
Wei's passion for Prokofiev recently spurred a creative side project writing a collection of poems inspired by his music and life. Her poems are part of a collaborative multidisciplinary artistic performance that includes Wei at the piano and a performance of her poems along with visual art and dance. The project is presented in two parts: an online piece, which is launching later this spring, and an in-person performance at a two-story Manhattan gallery, which will take place in early 2023.
"It provides a new lens for an audience to explore classical music," Wei said.
Wei started down this contemporary approach a couple years ago as a creative outlet outside her pursuit of classical music.
"I have some voices or ideas I want to express—things I want to say as a performer," Wei said. "Of course, I love the music and classical composers, but other than that I want to have a space for my own voice."
She's not giving up on classical music but remains dedicated to her performance career. This summer she's starting a five-month tour of Asia that will include 13 performances of her solo recitals, 10 duo concerts, and numerous orchestra appearances with major orchestras throughout China, including Beethoven 4th concerto with China National orchestra, and Rachmaninoff Paganini Rhapsody with orchestra of National Center of Performing Arts in Beijing.
"I love going on a walk when I'm in a different city on tour," she said. "Just walking without a destination, you can feel the pace and sense the energy of the city, and every city has its own energy and its own character. You realize how small you are."
Single tickets for this concert are on sale July 9, and subscription packages and season renewals are available now at billingssymphony.org or call (406) 252-3610.
---
Article written by Laura Baily, a storyteller with two decades of experience in journalism and freelance writing. Laura lives in Red Lodge, where she shares her everyday adventures with her husband, daughter, and two dogs.
The Ultimate At-Home Experience Enjoy a night of wine, charcuterie, and live music-all from the comfort of your home! Grab a virtual ticket to get 4 personal 3oz bottles, a…
Read More