Folk Musings transports listeners around the globe with traditional tunes arranged for flute and guitar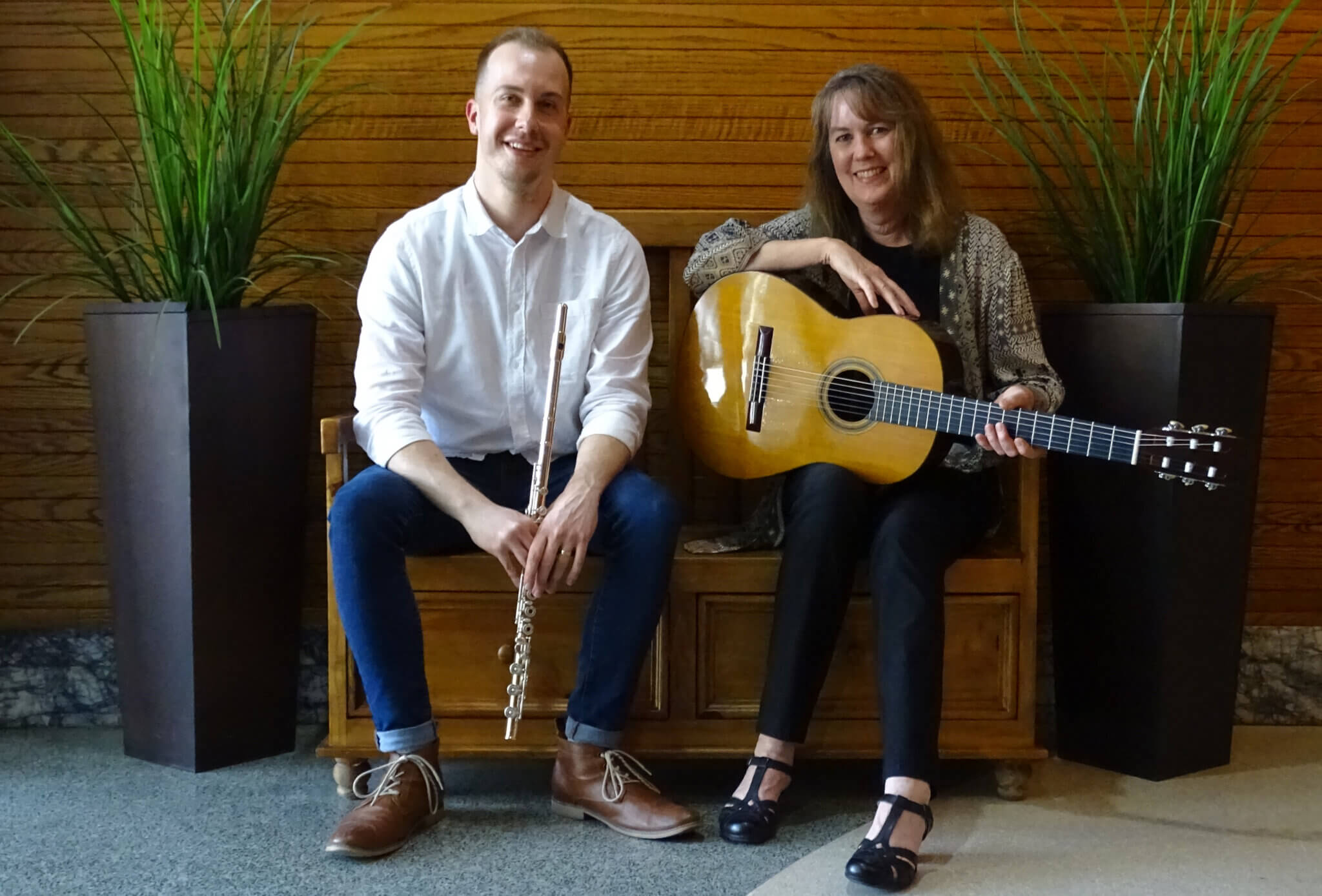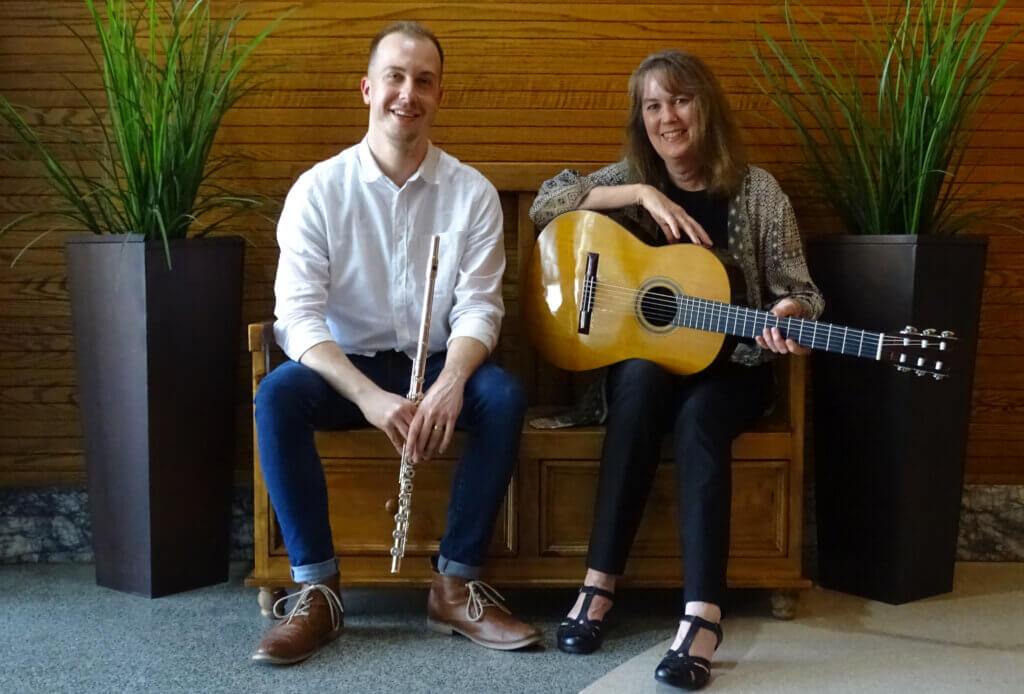 Much like a game of telephone, folk music has been passed from ear to ear for generations. Often embellished, these personal stamps find their way through the ages, producing familiar, yet unique sounds that continue evolving. In that spirit, the Billings Symphony Orchestra and Chorale presents Folk Musings with Tyler Menzales and Elizabeth Adcock, an evening of music inspired by folk tunes from around the world, taking place at 7 p.m. Thursday, Jan. 13 at The Billings Depot, 2310 Montana Ave.
"Folk music has a timeless wonder to it," said Menzales, Billing Symphony Orchestra and Chorale's principal flutist. "The music of this program was written over the course of about a century but includes pieces that are hundreds of years old. There is a familiarness and nostalgia that tells the story of times and places that just can't be translated any other way than through music."
Menzales joins forces with Billings-based classical guitarist and educator Elizabeth Adcock for the evening's program, consisting of music spanning time and place, from the remote villages of Eastern Europe to the nightclubs of Buenos Aires to rolling hills of Appalachia. Some music is found, and some music is so new that it's "folk music in the making," describes Menzales.
Menzales is an active solo, orchestral, and chamber musician and an educator. He lives in Great Falls, where he runs a private flute studio and hosts masterclasses and group workshops. He currently serves on the Board of Directors for the Montana Flute Association and each summer works as a teaching assistant at Boston's Interlochen Flute Institute. Menzel obtained a Master of Music from The Juilliard School and a Bachelor of Music from the Eastman School of Music.
Adcock is originally from Santa Barbara, where she received a Bachelor of Arts from the University of California-Santa Barbara. She continued her guitar studies at the Ecole Normale de Musique in Paris, France, and also attended masterclasses in Spain, Switzerland and Paris.
Adcock now lives in Billings and performs regularly with the Yellowstone Chamber Players and has also been a guest performer for the Red Lodge Music Festival for several seasons. In 2014, Adcock was the recipient of a Billings Symphony Explore Music! grant to teach guitar in the Montana Women's Prison, where she taught for seven years. Adcock teaches at Montana State University-Billings and maintains a private studio.
Several Romanian dances arranged for flute and guitar are included in the music. These pieces were first written for piano between 1915 and 1917. The program then travels to Argentina, the birthplace of the Tango with music by composer Astor Piazolla. Piazolla grew up with the tango and it became his life's work to bring the seductive dance and music from the brothels and dance halls of Argentina to the world's concert halls.
The concert concludes with music from the rolling hills of Appalachia, where the humble banjo pluckings inspired Robert Beaser's "Mountain Songs," a series of eight lyrical ballads based largely on American folk music.
"If you close your eyes and just tune into the music, this program will transport you across the world and through hundreds of years," said Menzales. "It's as fun to listen to as it is to play."
Folk Musings is part of the BSOC's Sukin Series. The concert is made possible by generous support from Ronald H. Smith. Tickets are $30 for adults or $15 for students or attendees age 30 or younger. Tickets are available online, or visit the Billings Symphony offices, 2820 Second Ave. N., or call 406-252-3610.
The Ultimate At-Home Experience Enjoy a night of wine, charcuterie, and live music-all from the comfort of your home! Grab a virtual ticket to get 4 personal 3oz bottles, a…
Read More