Meet Tania Mesa and Patricia García Gil, the duo behind Duo Terra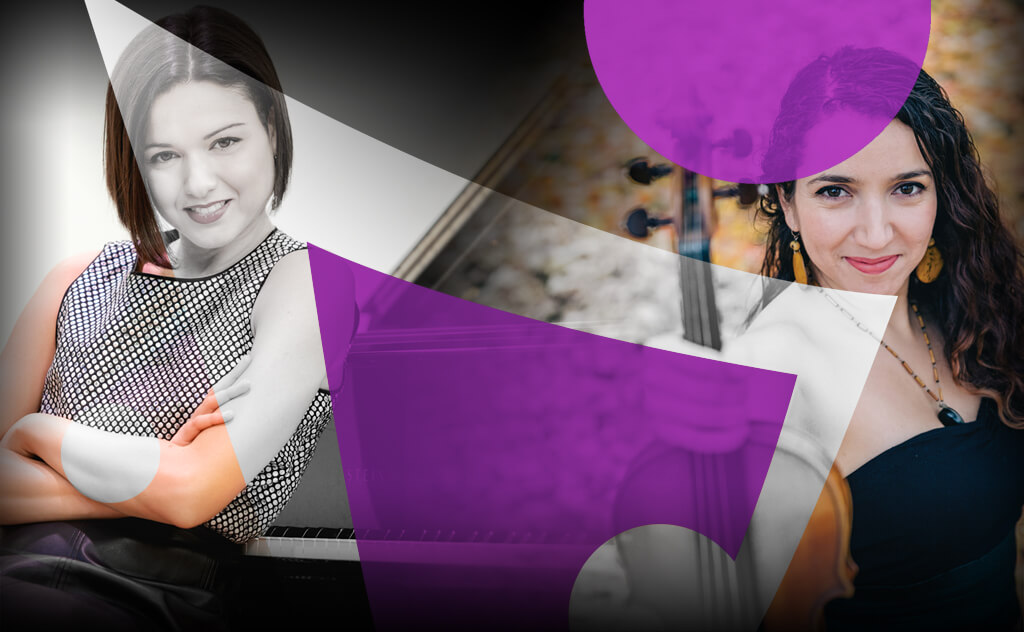 In partnership with Acción Cultural Española (AC/E), The Billings Symphony is committed to bringing to the stage artists of Spanish heritage. AC/E, a public entity dedicated to fostering and promoting the culture and heritage of Spain, encourages the mobility of Spanish professionals and creators, and with their support, we are proud to share the music of Tania Mesa, violin, and Patricia García Gil, piano, on Thursday, April 7, at the Billings Depot, 2310 Montana Avenue.
Tania Mesa is a crossover-style violinist and singer from Canary Islands in Spain. She leads her own band, Tania Mesa & The Mediterranean Soul, and studied classical violin at ESMUC- Barcelona and contemporary music at Berklee. She has toured worldwide with The World Orchestra (UNESCO); the Berklee Silent Film Orchestra; with well-known artists such as Manolo García, Joan Manuel Serrat, and performed with Dream Theater and Alejandro Sanz.
Patricia García Gil is a versatile pianist who has toured the world performing recitals and concerts as a soloist with different orchestras in Europe, China, and the USA. Her concerts have been recorded and showcased by the Spanish National Radio, Radio Catalunya, and Radio Television Hong Kong, attracting the interest of the press, that has described her performances as "set apart by consummate musicianship, confident technique and elegant interpretation that manifested itself across the wide range of repertoire on her program," "tremendous energy and precision," "clean, sensitive playing," "originality, genius, mastery, virtuosity, interaction with the listeners."
Patricia is a Teaching Assistant and student at the University of North Carolina at Greensboro and has been named a Minerva Scholar, the highest recognition a doctoral student can receive at UNC Greensboro. She performs regularly with the Jeune Orchestre Atlantique (France), the Atlantic Coast Orchestra (Portugal), the Orquesta del Reino de Aragón (Spain) and the World Orchestra (that has carried out important diplomatic work, promoted international cooperation through music and subsequently was awarded the accolade of 'Cultural Ambassador' by the Culture of Peace Foundation). She also collaborates in other Social Projects such as "One Education System" in the UK or the Youth Choirs and Orchestras in Argentina and Chile.
These dynamic women come together as Duo Terra in a concert beginning at 7PM on Thursday, April 7. Doors open at 6PM for a cocktail hour. The repertoire includes works by Paulina García-Viadot (1821–1910), Cesar Franck (1922–1990), Tzigane Maurice Ravel (1875–1937), Manuel de Falla (1876–1946) and a work written by Mesa.
Tickets, priced at $40 for general admission and $20 for students and under 30, are avaliable at the door or online at billingssymphony.org.
BILLINGS, MT, November 13, 2023— The Nutcracker Ballet, the time-honored classic that has delighted audiences for generations, returns to Billings for its most highly anticipated performances yet. Featuring the exceptional…
Read More